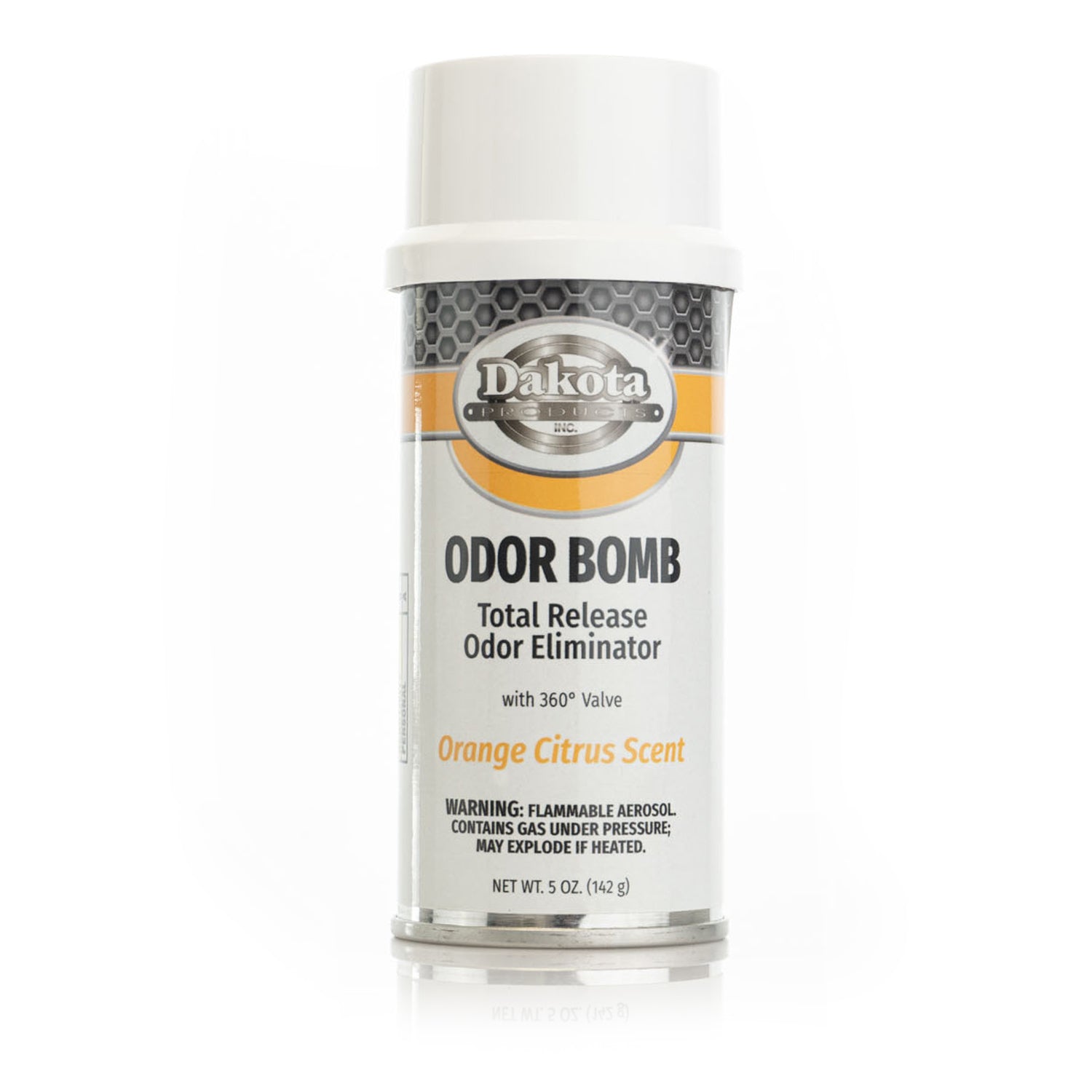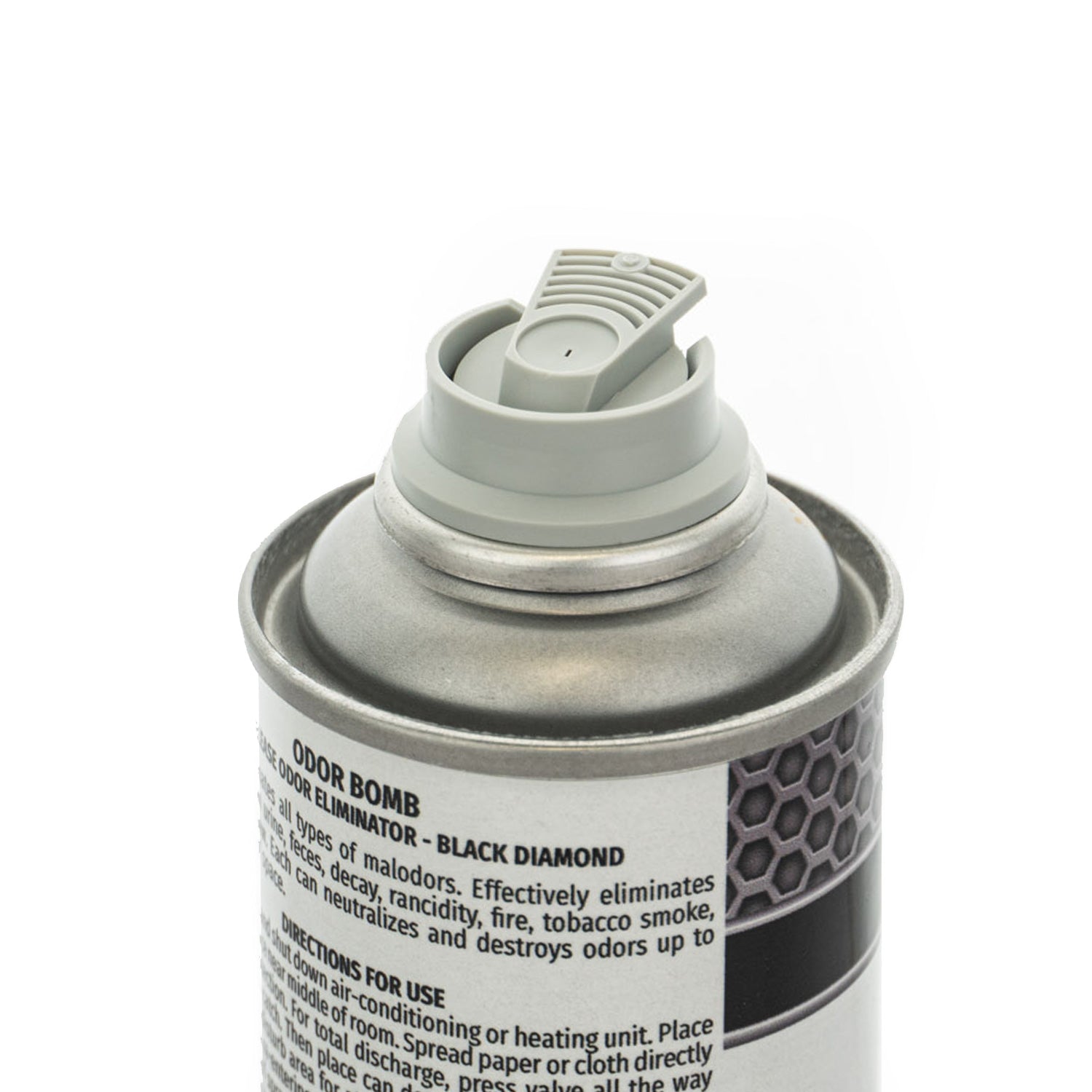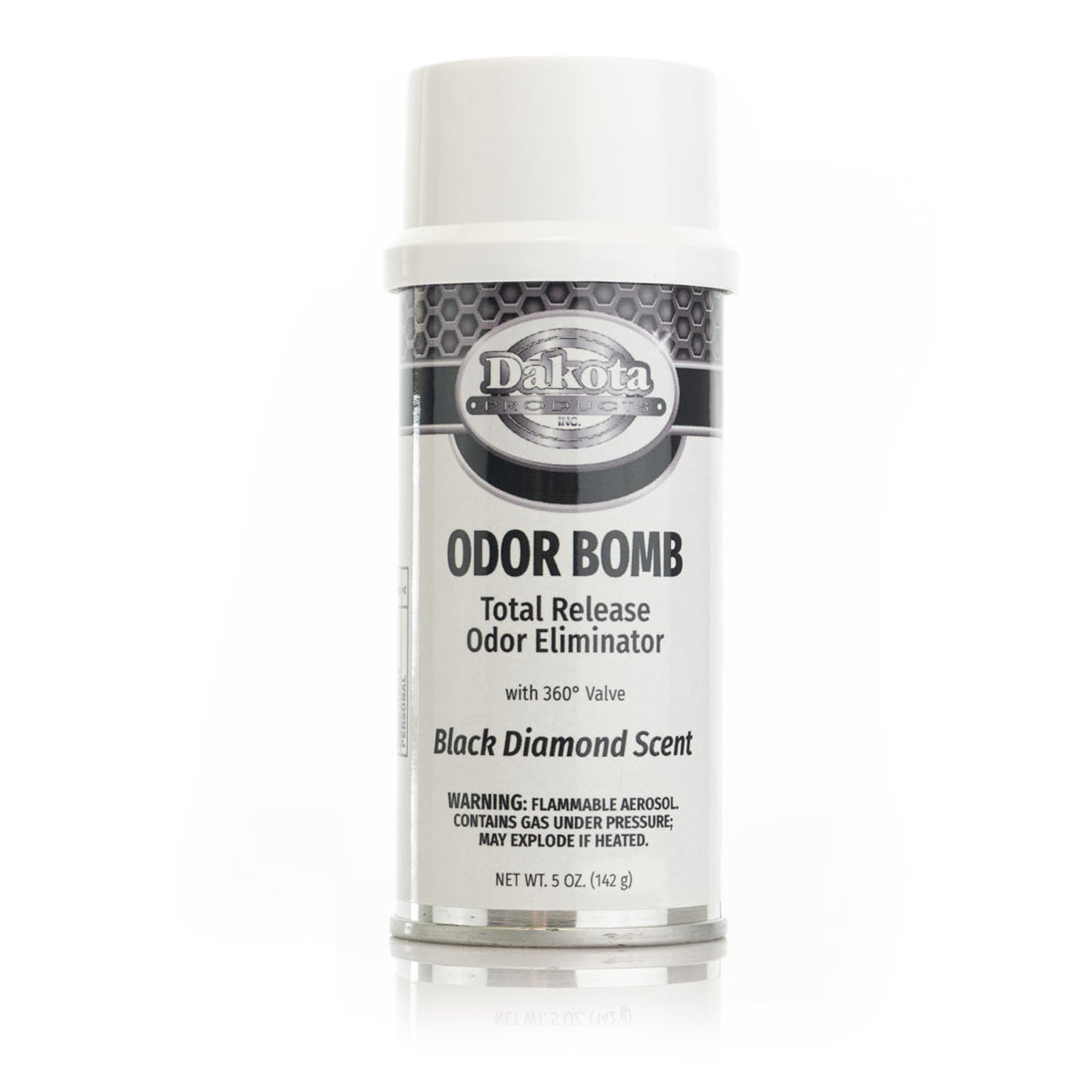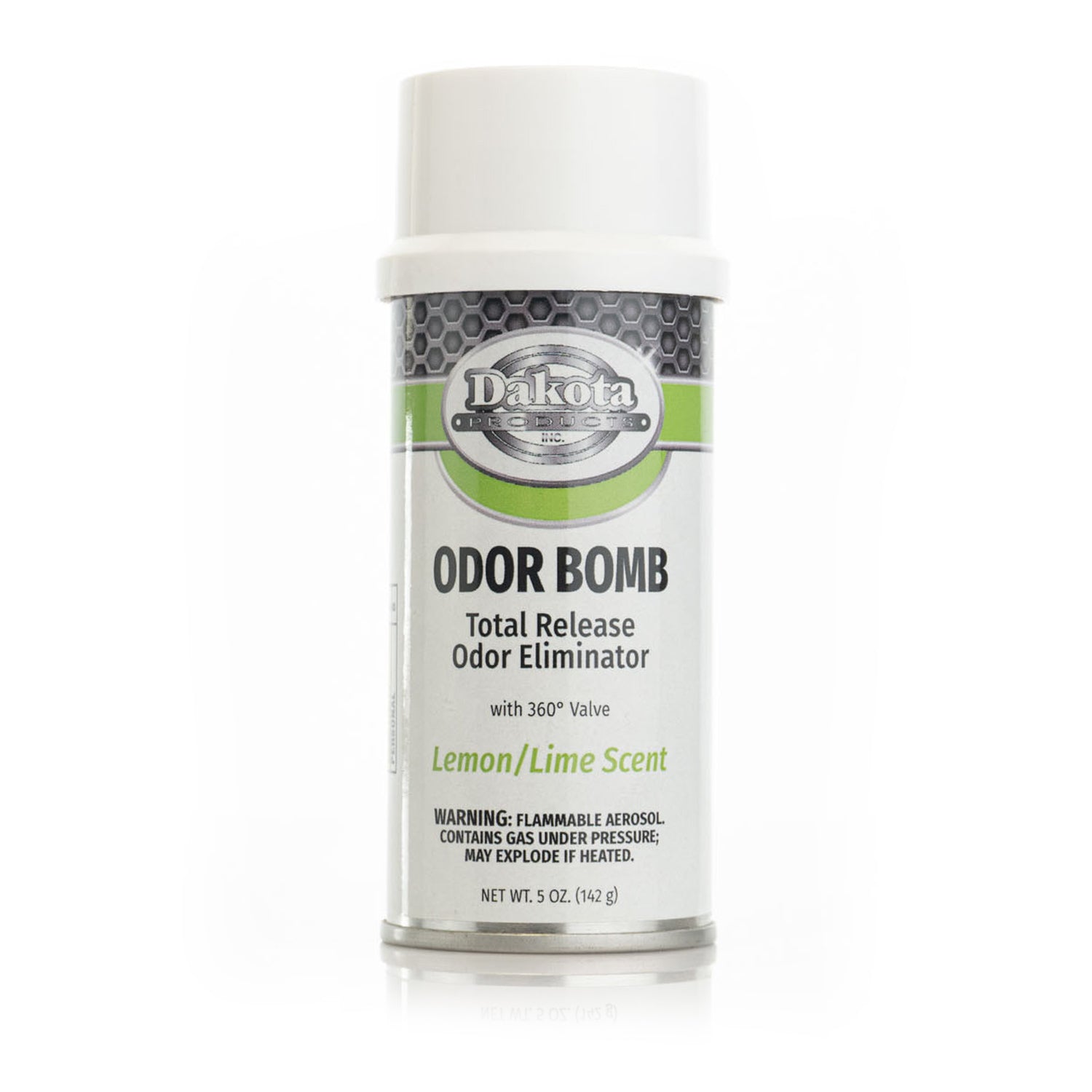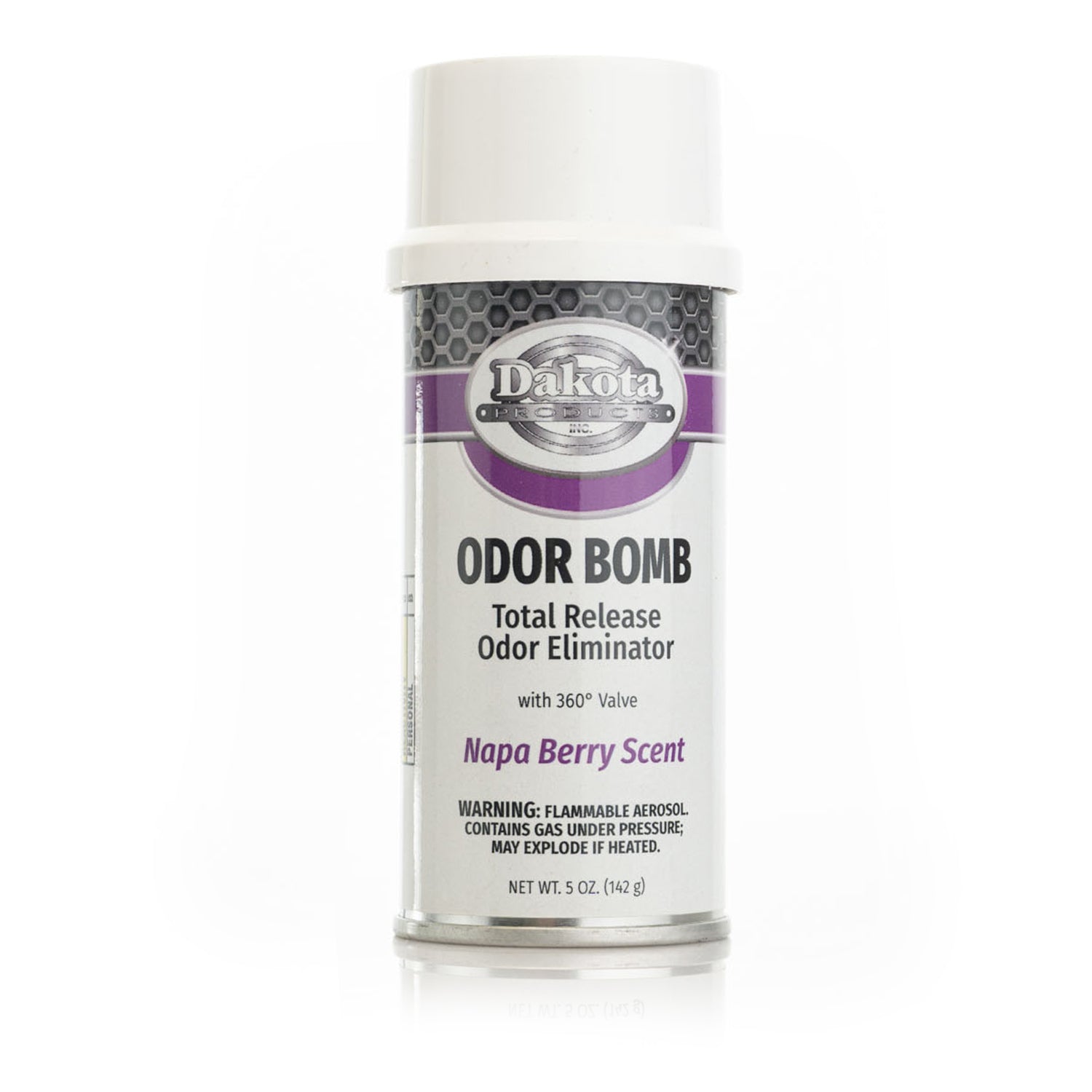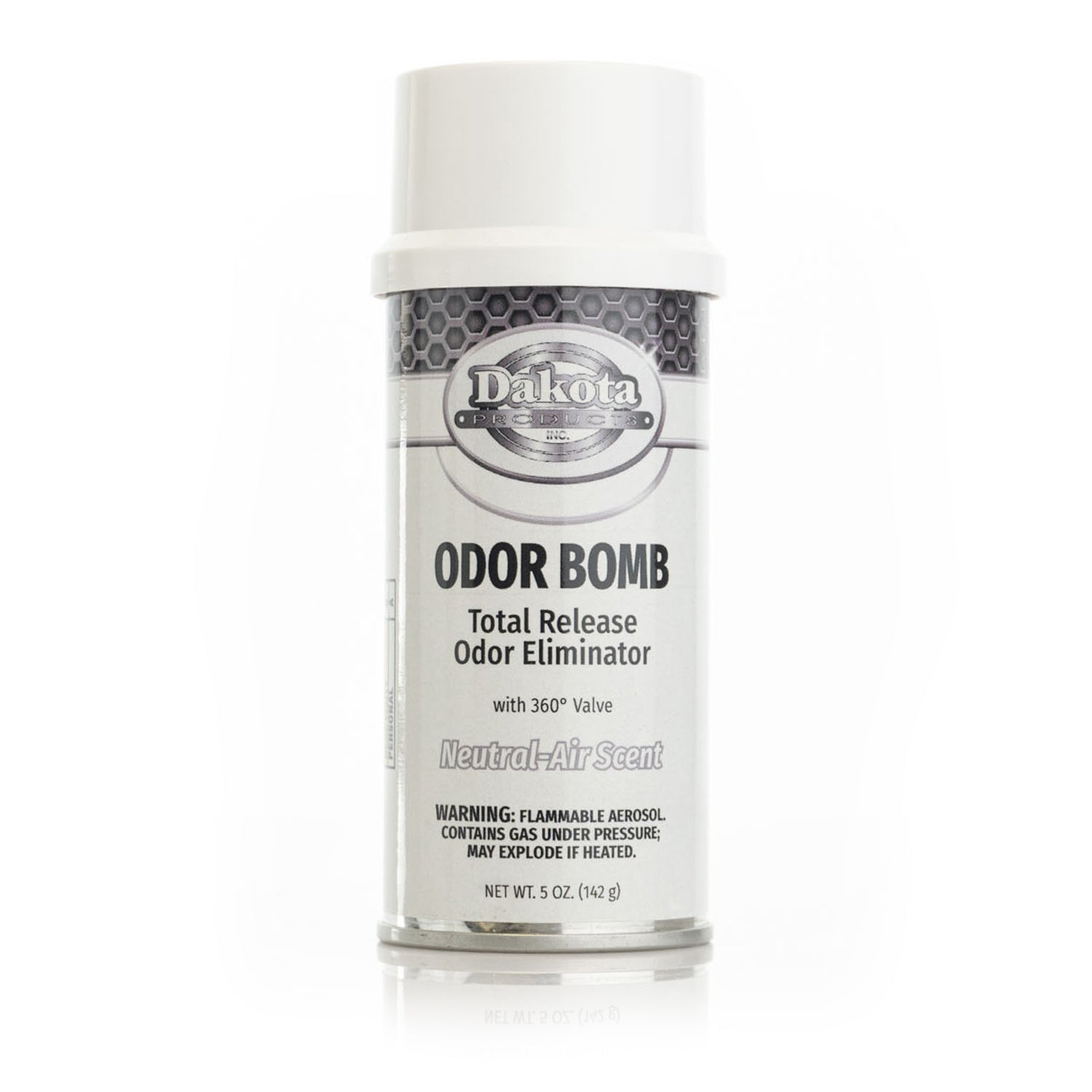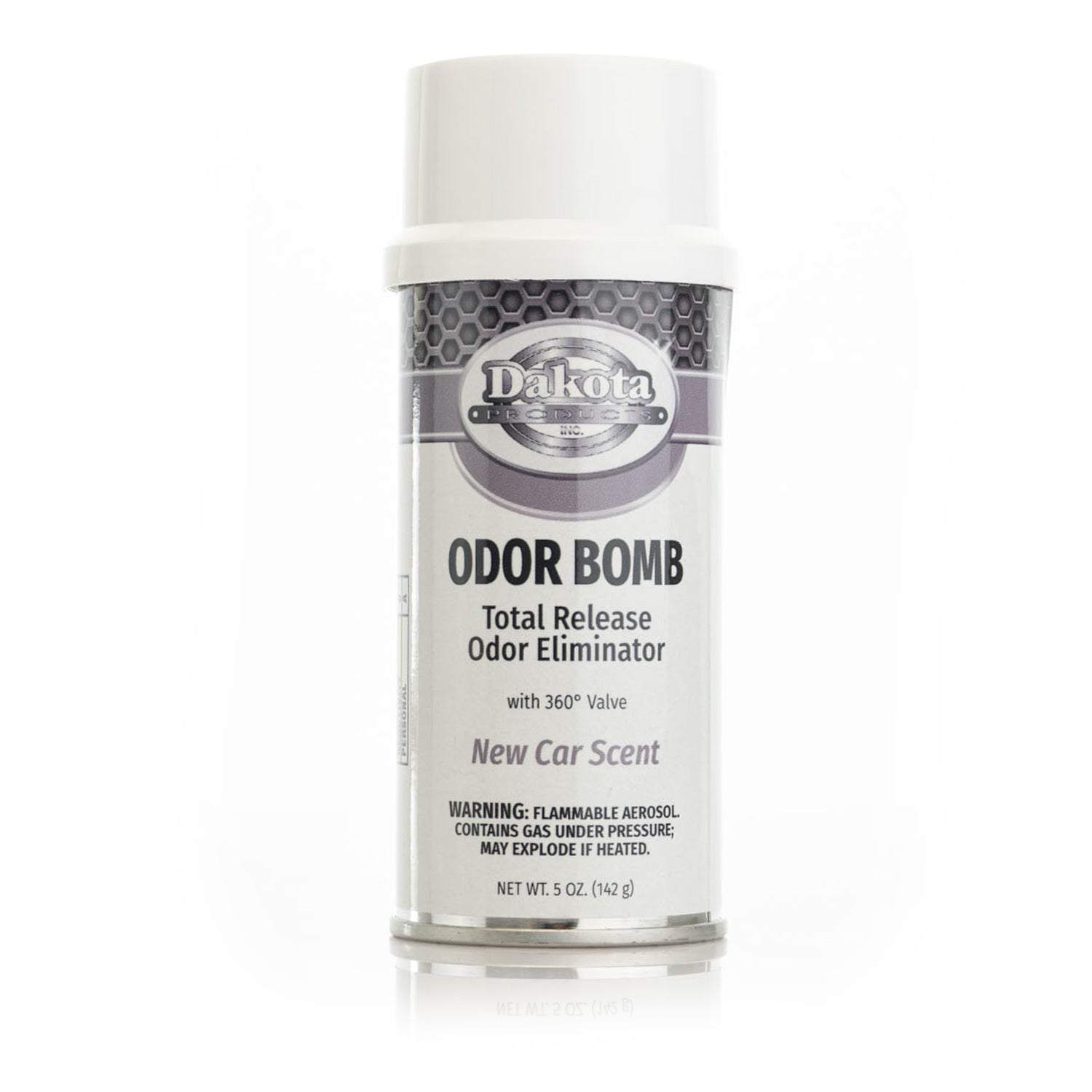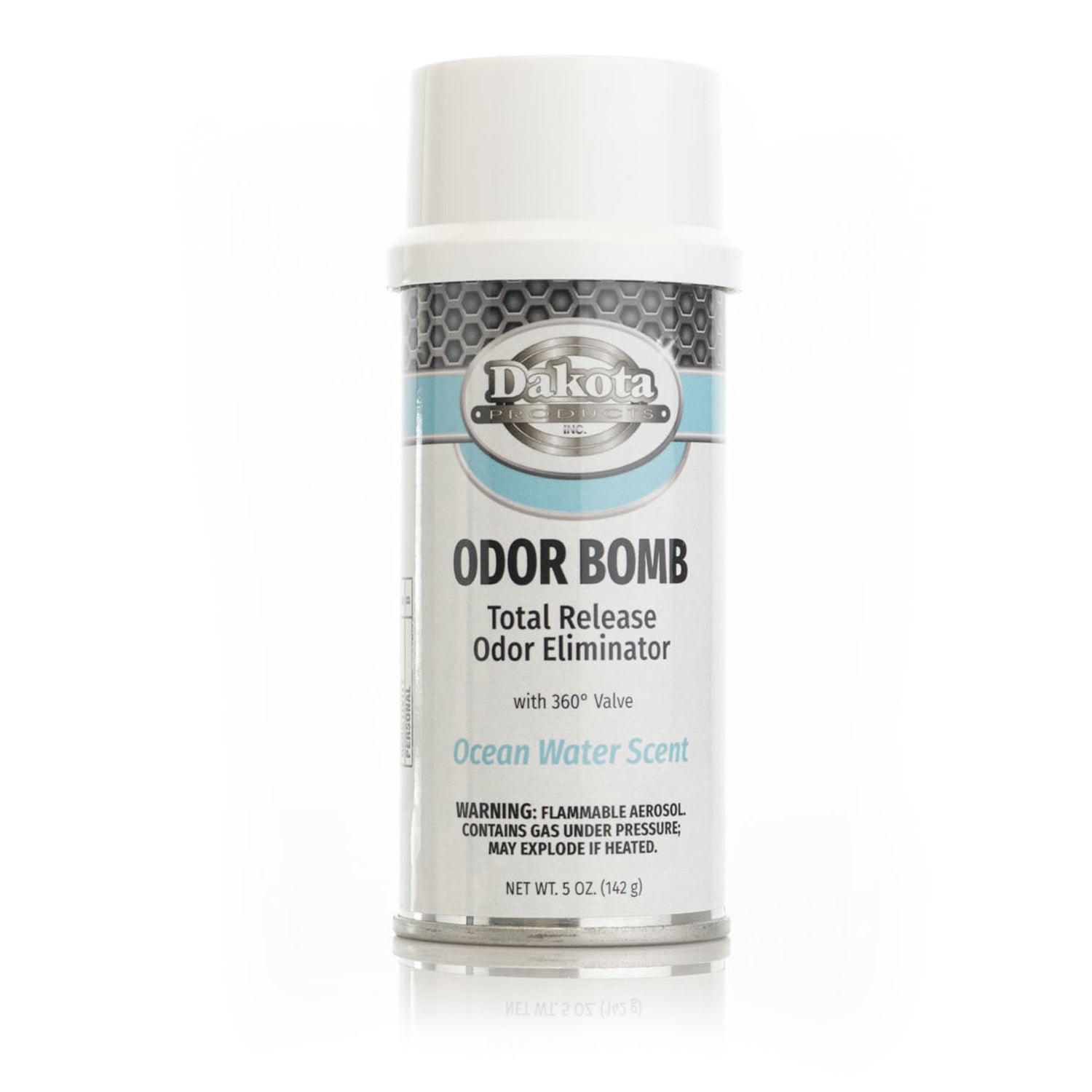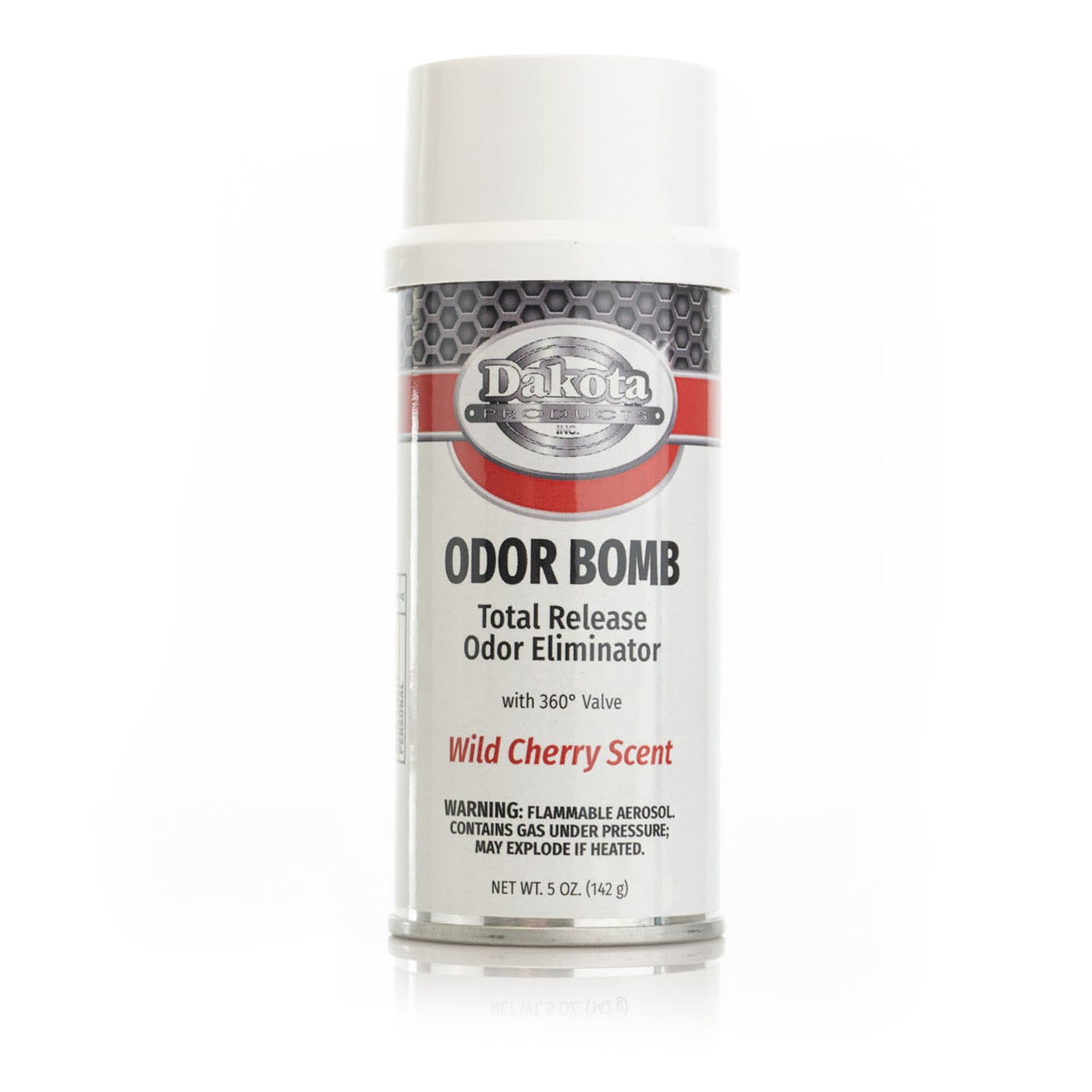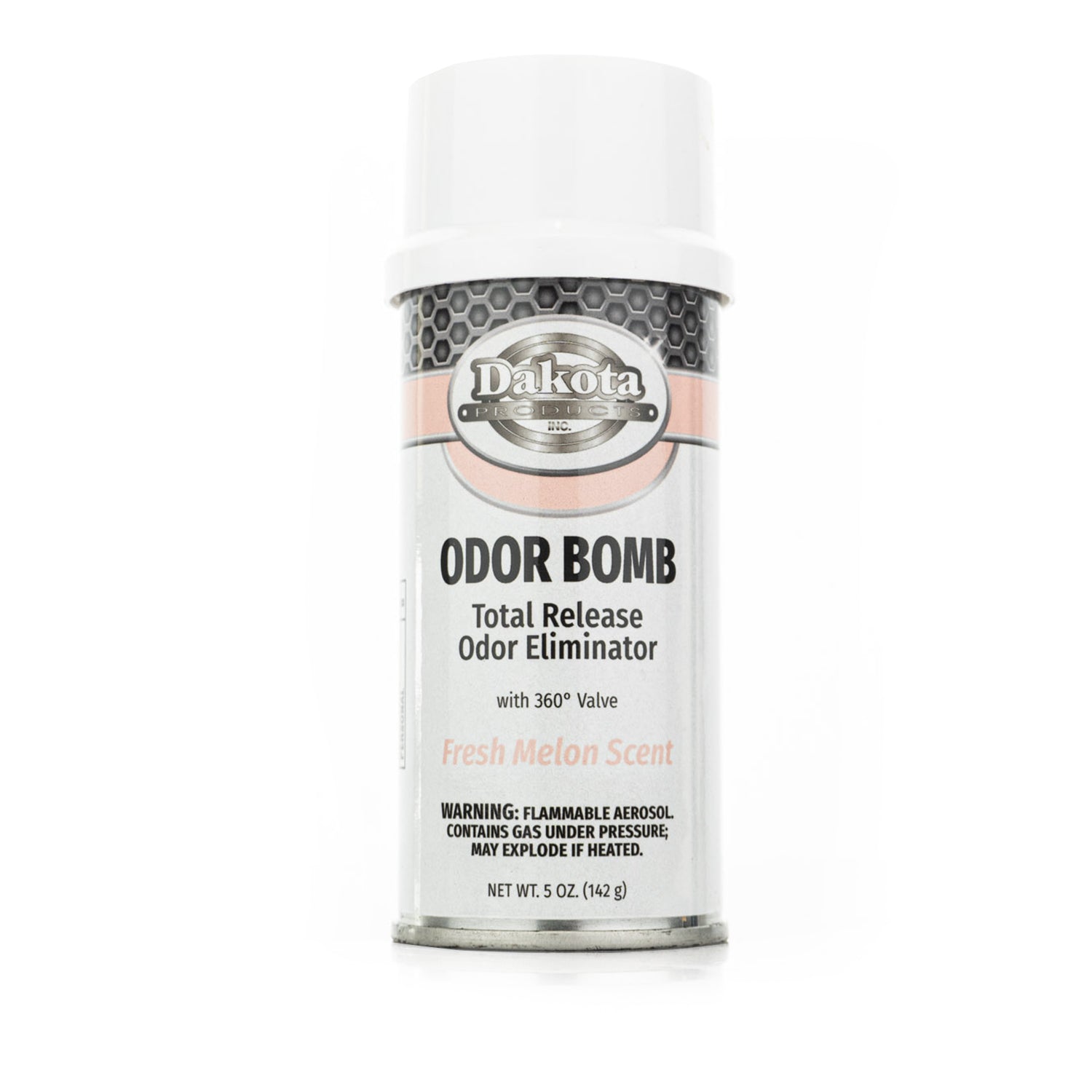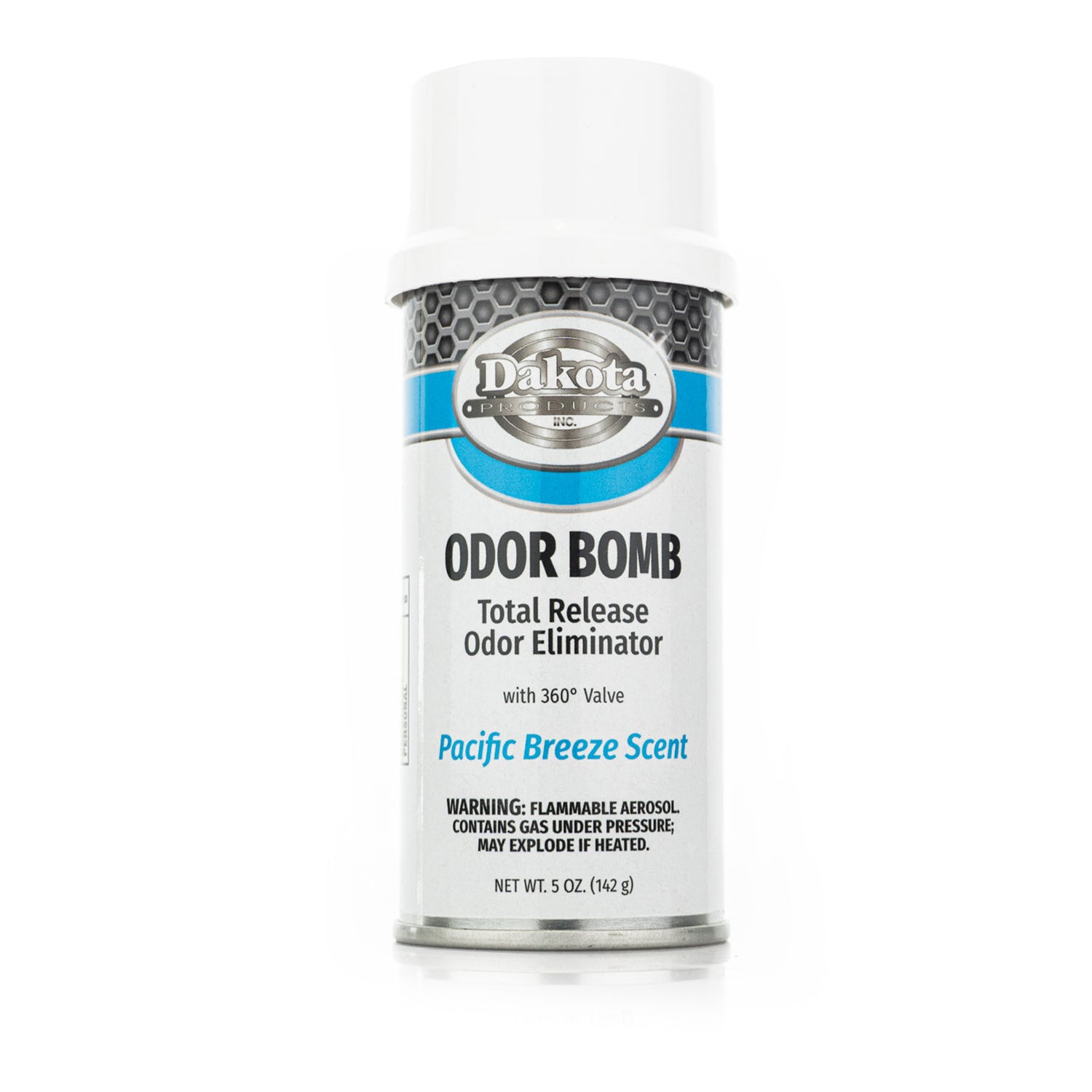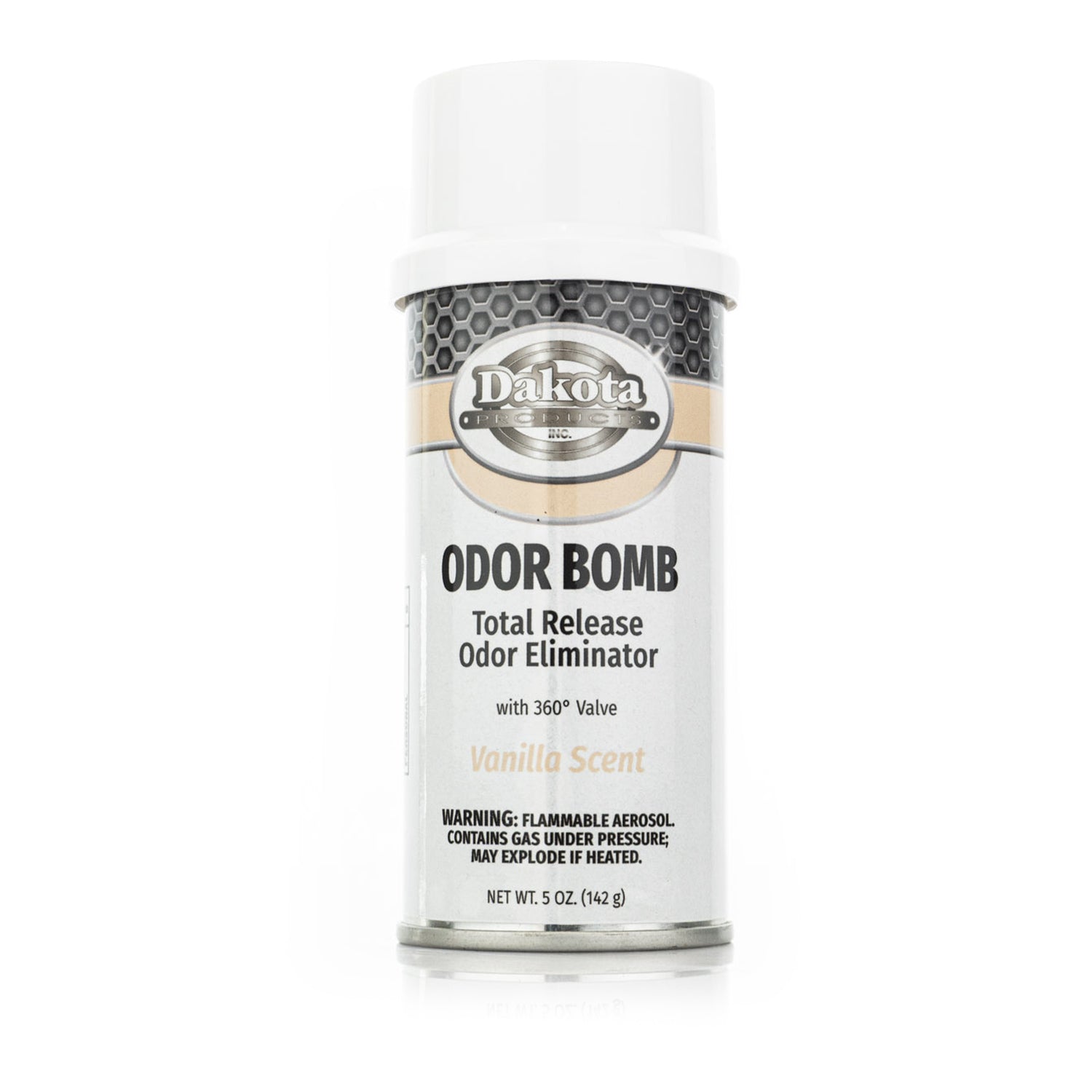 Dakota Products Odor Bombs
In stock
Pickup available at SNS Auto Supply
Usually ready in 2 hours
Dakota Products Odor Bombs
Black Diamond
SNS Auto Supply
Pickup available, usually ready in 2 hours
500 10th St NE
Suite 210
West Fargo ND 58078
United States
7019972845
Scent: Black Diamond, Fresh Melon, Lemon Lime, Neutral, Napa Berry, New Car, Citrus, Ocean Water, Pacific Breeze, Vanilla, and Wild Cherry
Case Count: 12 Cans to a Case.
Available Size(s) : 5 oz.
Content(s) : 1 Can.
Deliver Odor Removal with a Punch!
Dakota Products Odor Bombs eliminate all types of malodors. Effectively eliminates odors caused from urine, feces, decay, rancidity, fire, tobacco smoke, cooking and mildew. Each Odor Bomb can treat 6000 cubic feet, or the size of a typical hotel room. Many other uses as well, such as motor homes, boats, etc. Do not set off entire can in a car interior. Just spray a few sprays into the space of the car, not at any surface, close the car for several hours, then open to ventilate prior to reoccupying the car.
The Dakota Odor Bomb is more than an air freshener – it's a car odor eliminator! The Odor Bomb destroys odors in an entire room with the push of a button. Odors are eliminated permanently.  Odor Bomb destroys odors caused by urine, feces, decay, rancidity, fire, tobacco smoke, cooking and mildew. Use the Odor Bomb inside your vehicle, RV, boat cabin, home or office. Eliminate odors anywhere, safely and permanently.
Directions:
1. Wear safety glasses when using this product. SHAKE WELL BEFORE USING. 
2. Place the can on a flat surface and depress the valve into the locking catch and leave the room or vehicle.
3. Do not disturb the area for at least two hours.
4. Ventilate the room or vehicle for 30 minutes before reentering.
5. The fragrance may be strong at first. It will dissipate in about 3 days, leaving just clean air.
6. NOTE: The Odor Bomb's valve can also be operated to deliver short bursts of spray as well.
Questions Straight From Our Customers
Each chemical product comes with a customer preferred dilution ratio. Gathered from the most popular ratios to use. There is also the manufacturer recommended dilution ratio. See how to mix ratios here.
Currently, we do not offer discounts in bulk quantities. This will be a future feature of our store.
Style(s):
General Recommendation*
Microfiber - Cutting
Wool - Both Cut & Polish
Foam - Polishing
Sizing:
All Sizing is based off of backing plates. The most popular plates are 3", 5", 6" and 8" [Standard Rotary].
Ranges are as Follows:
1" = 30-40mm
2" = 50-70mm
3" = 80-100mm
5" = 130-150mm
6" = 160-180mm
8" = 200mm +
Shipping
No, we currently only ship to the continental US. Dealerships, hobbyists, and detail shops in Hawaii and Alaska can still contact us for servicing in their area. Additional shipping costs will apply, and will be added to the order.
It depends on where you are. Orders placed before 1 P.M. CDT will be processed in the same day. Your package will take 1-5 business days to arrive depending on location and freight service provided to that area. Delivery details will be provided in your confirmation email.
The Search for the latest & greatest...
SNS Auto Supply
SNS has active owners in the detailing industry that take the time to travel across the country to SEMA, MTE Expo, and more dealer shows in hopes to constantly improve the products that we carry for detailers!
Starting Small
The Business
SNS Auto Supply got its start in early 2021. The owners of SNS always make an effort to keep the shelves stocked for our loyal customers so they rarely have to worry about running out of product.