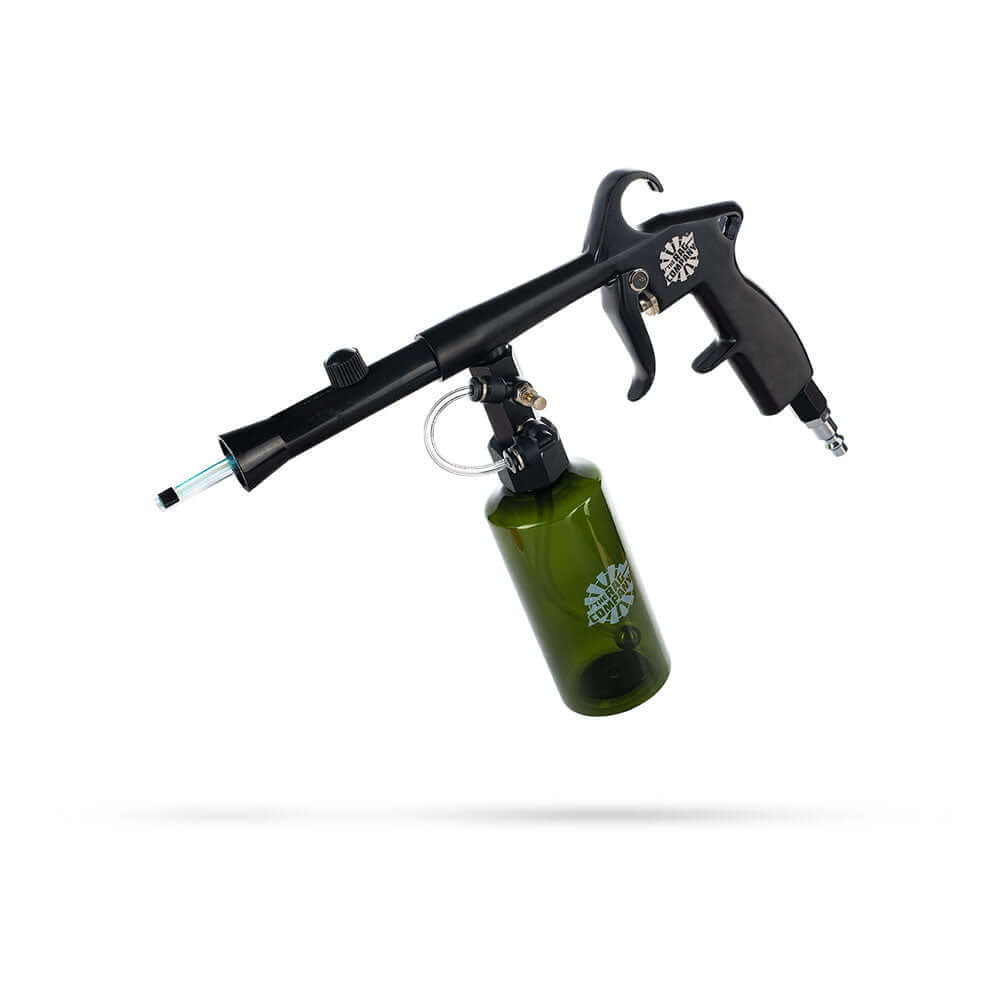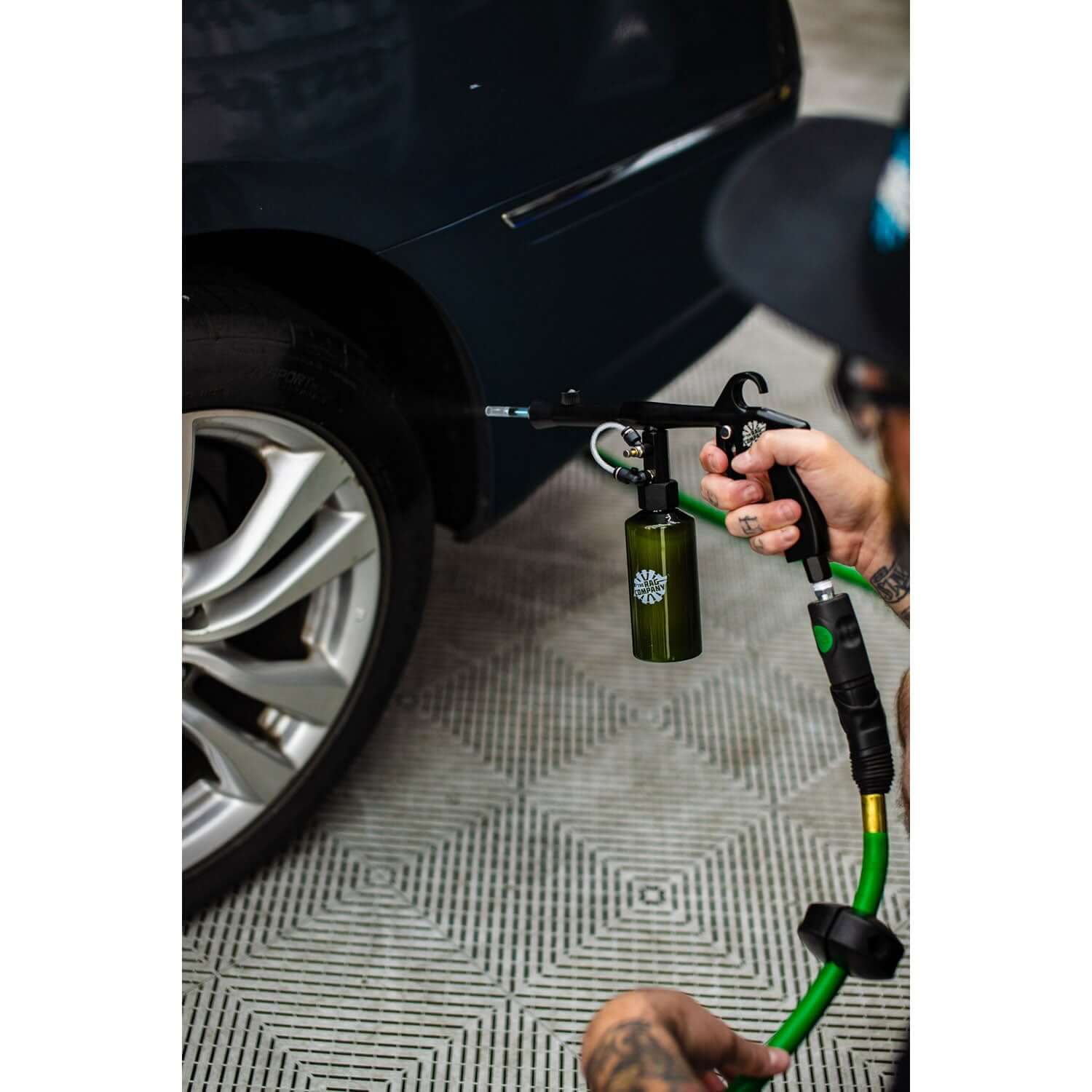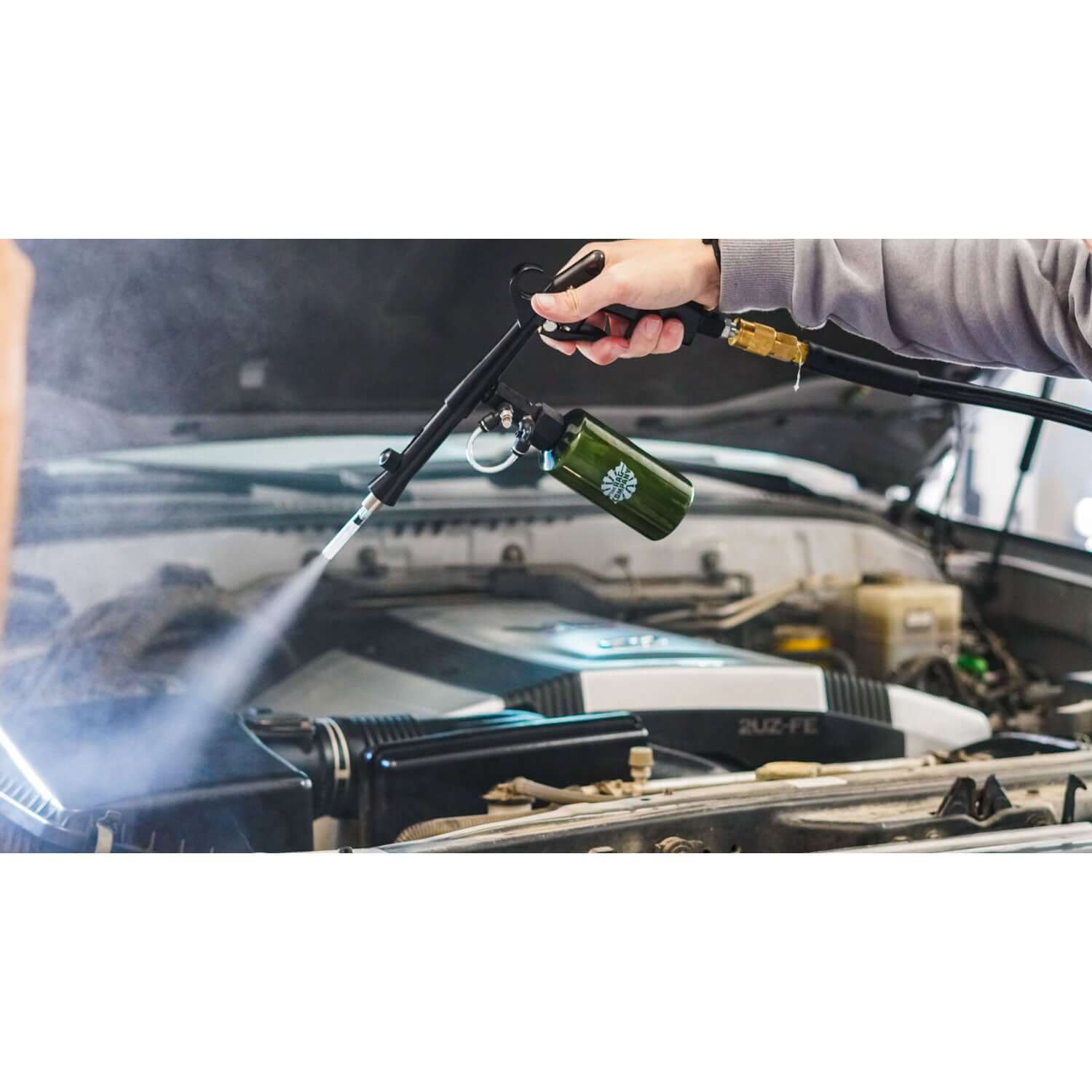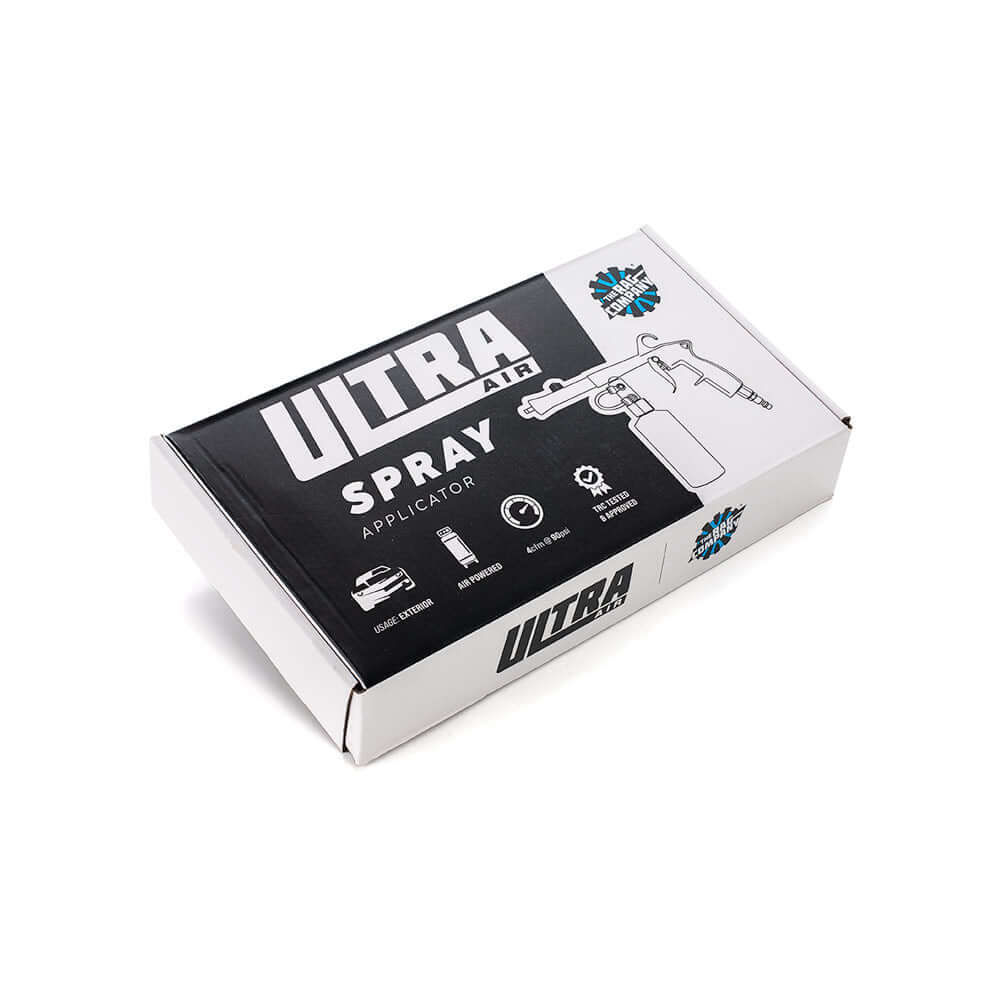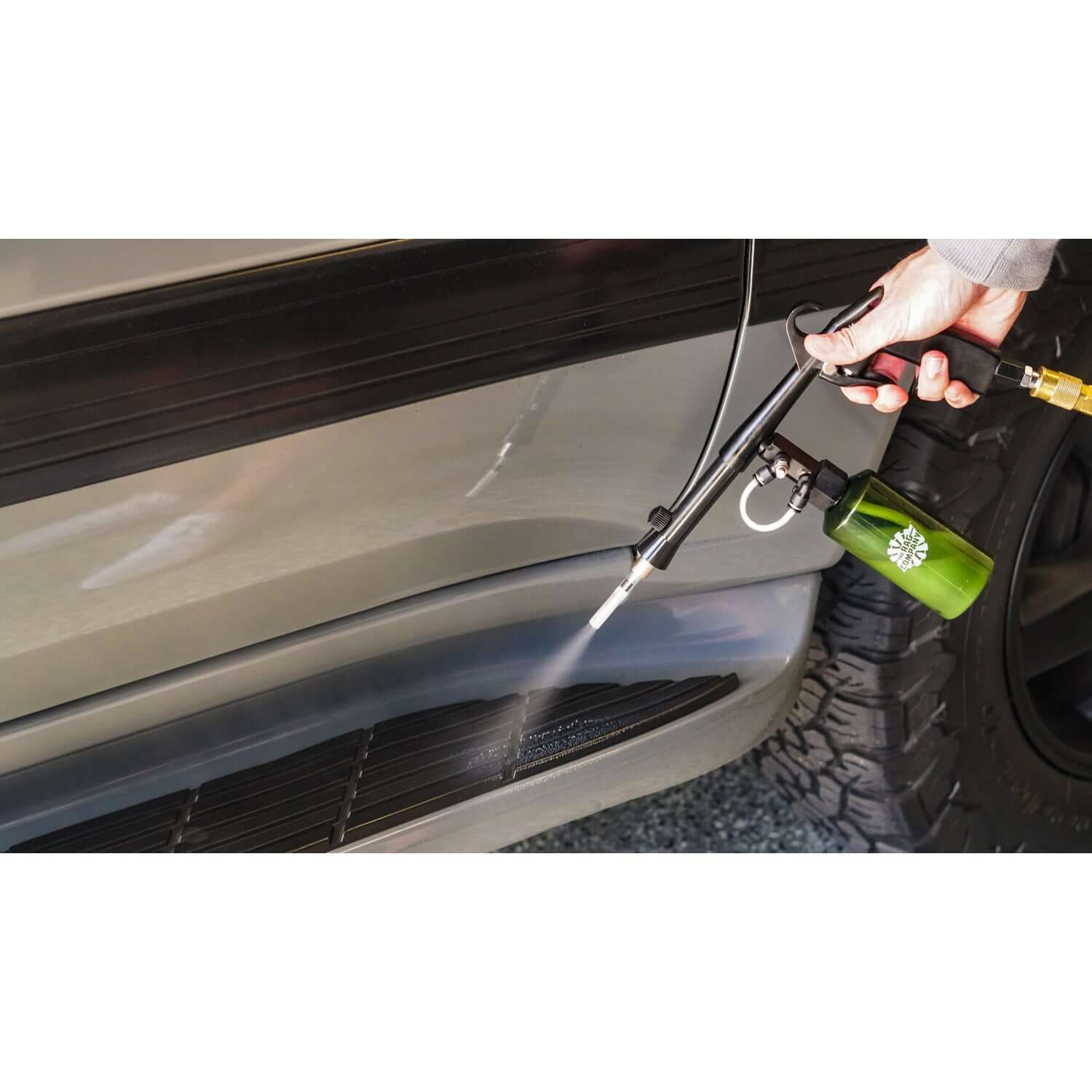 The Rag Company Ultra Air Spray Applicator
Item Currently on Backorder. We Can Get It For You!
Pickup available at SNS Auto Supply
Usually ready in 2 hours
The Rag Company Ultra Air Spray Applicator
SNS Auto Supply
Pickup available, usually ready in 2 hours
500 10th St NE
Suite 210
West Fargo ND 58078
United States
7019972845
Available Size(s) : 200ml Bottle.
Content(s) : 1 Sprayer.
A Shop Altering Detailing Tool!

The Rag Company Ultra Air Spray Applicator creates a precise combination of air and liquid into a delicate stream to quickly and effectively apply dressings, coatings, and protectants to your vehicles surface. Whether you're a car enthusiast or a professional detailer, this is a remarkable tool to have in your arsenal.
Features:
Built to Last:
Designed with durability and convenience in mind, the Ultra Air Spray Applicator is constructed entirely from robust metal components. This ensures that you can take it apart and reassemble it without the fear of cracking or damaging the tool, guaranteeing longevity and reliability.
Efficiency:
With the Ultra Air Spray Applicator, you're able to tip the bottle in any direction without your work being interrupted. Work right side up, inverted, or sideways; the inside weighted tube truly "goes where it flows".
Product Longevity
When the solution is sprayed using the Ultra Air Spray Applicator, the contents of the diluted mixture become atomized; this means the particles become so small, they are more easily and effectively able to attach to the vehicles surface.
Customizable Application Process
The Ultra Air Spray Applicator Tool is equipped with an adjustable knob that controls the spray pattern array; twist the knob and pull the tube outward to create a narrow single stream spray for accurate pinpointed applications or, for a fanned disbursement, push the tube inward to reach larger surface area applications.
The Ultra Air Spray Applicator delivers the right level of power using our innovative mixing valve. Feel empowered having complete control over the liquid-to-air ratio, allowing you to fine-tune your solution for optimal results.
Effortless Storage:
When you're done with your detailing work, the Ultra Air Spray Applicator Tool come equipped with convenient storage hooks for easy organization and space-saving storage options.
PRO SAFETY TIP: For your safety, we strongly recommend the use of a quality respirator when spraying anything other than water through the ULTRA AIR Spray Applicator.
WARNING: Do Not Use With Silicone-Based Products; Use Only With Water-Based Products.
Questions Straight From Our Customers
Each chemical product comes with a customer preferred dilution ratio. Gathered from the most popular ratios to use. There is also the manufacturer recommended dilution ratio. See how to mix ratios here.
Currently, we do not offer discounts in bulk quantities. This will be a future feature of our store.
Style(s):
General Recommendation*
Microfiber - Cutting
Wool - Both Cut & Polish
Foam - Polishing
Sizing:
All Sizing is based off of backing plates. The most popular plates are 3", 5", 6" and 8" [Standard Rotary].
Ranges are as Follows:
1" = 30-40mm
2" = 50-70mm
3" = 80-100mm
5" = 130-150mm
6" = 160-180mm
8" = 200mm +
Shipping
No, we currently only ship to the continental US. Dealerships, hobbyists, and detail shops in Hawaii and Alaska can still contact us for servicing in their area. Additional shipping costs will apply, and will be added to the order.
It depends on where you are. Orders placed before 1 P.M. CDT will be processed in the same day. Your package will take 1-5 business days to arrive depending on location and freight service provided to that area. Delivery details will be provided in your confirmation email.
The Search for the latest & greatest...
SNS Auto Supply
SNS has active owners in the detailing industry that take the time to travel across the country to SEMA, MTE Expo, and more dealer shows in hopes to constantly improve the products that we carry for detailers!
Starting Small
The Business
SNS Auto Supply got its start in early 2021. The owners of SNS always make an effort to keep the shelves stocked for our loyal customers so they rarely have to worry about running out of product.