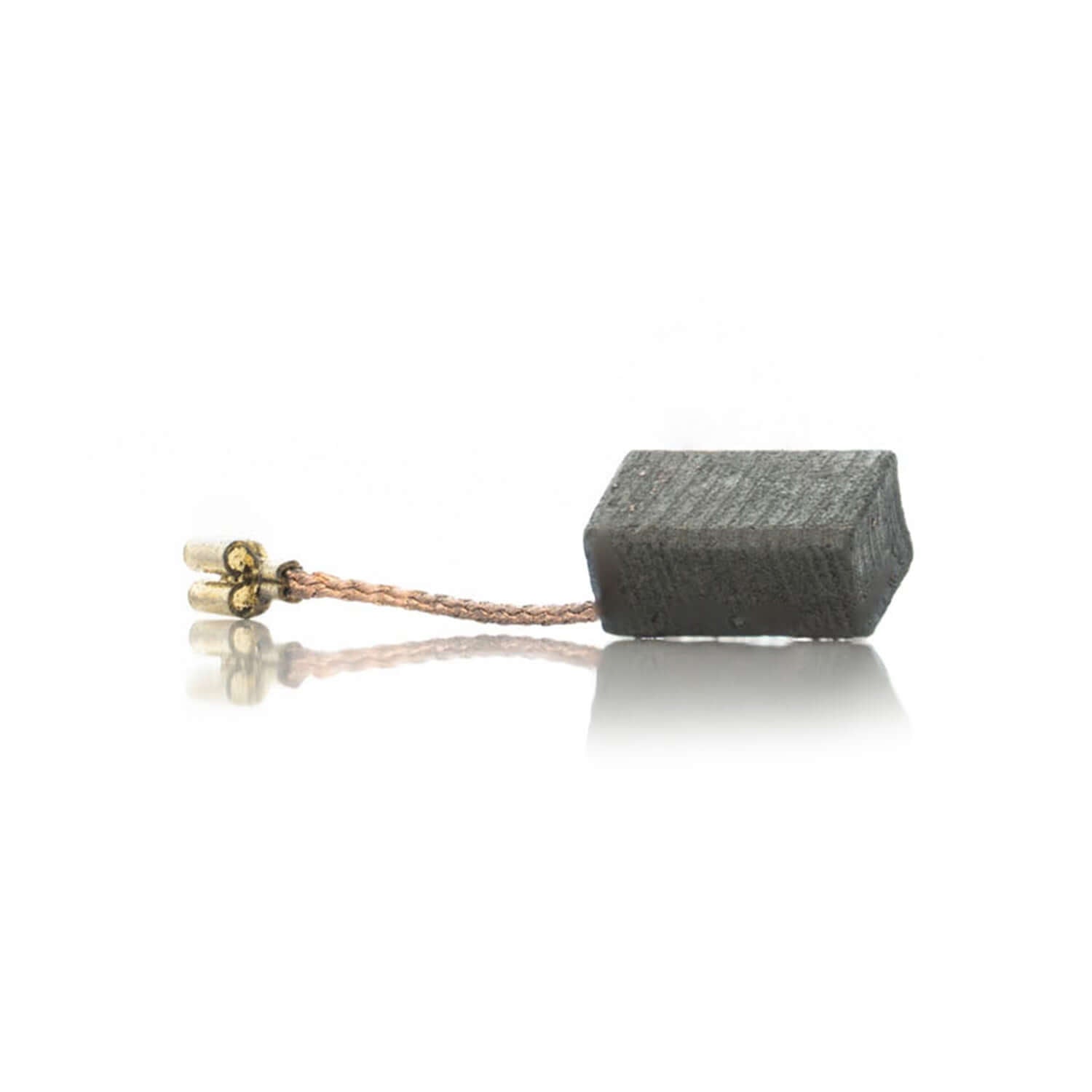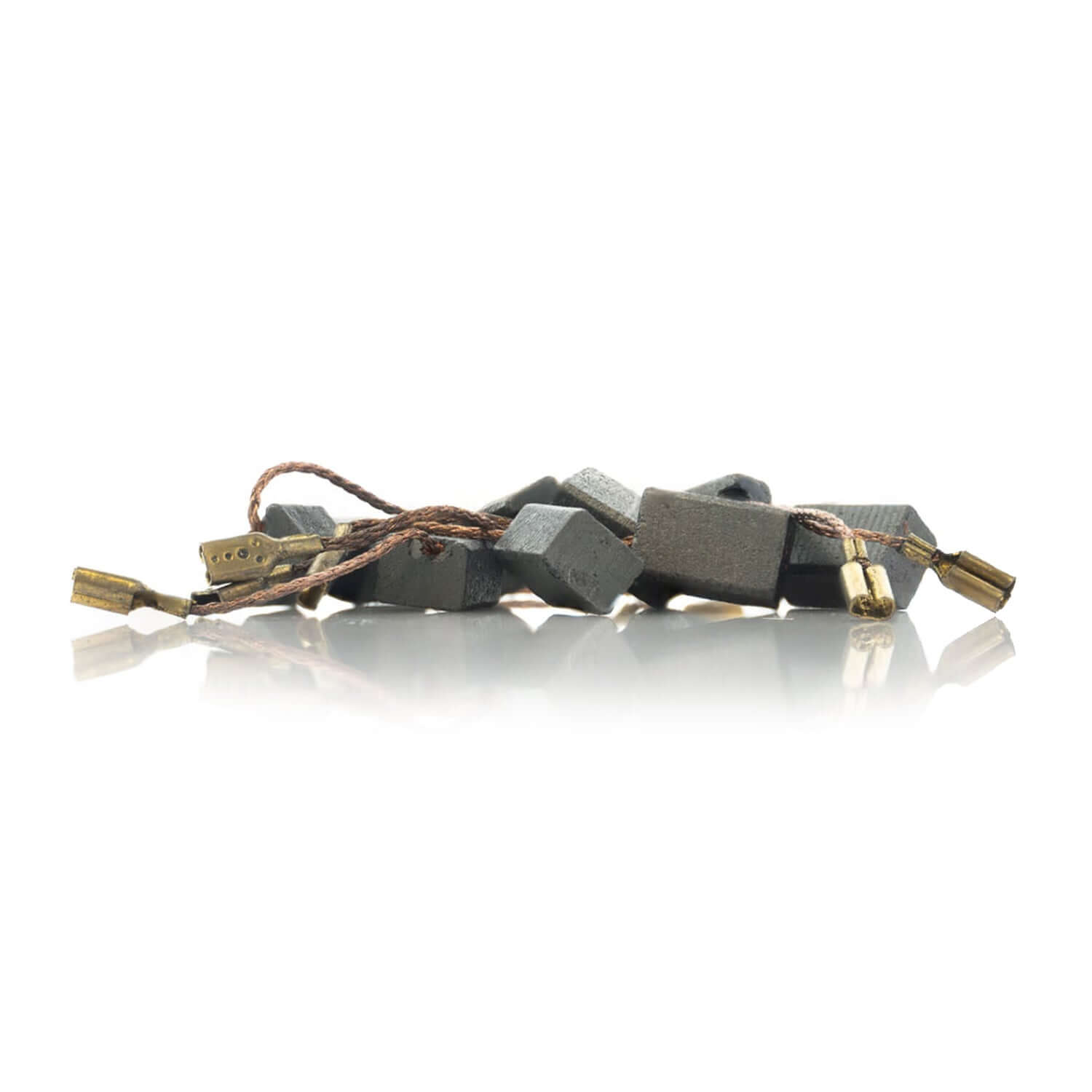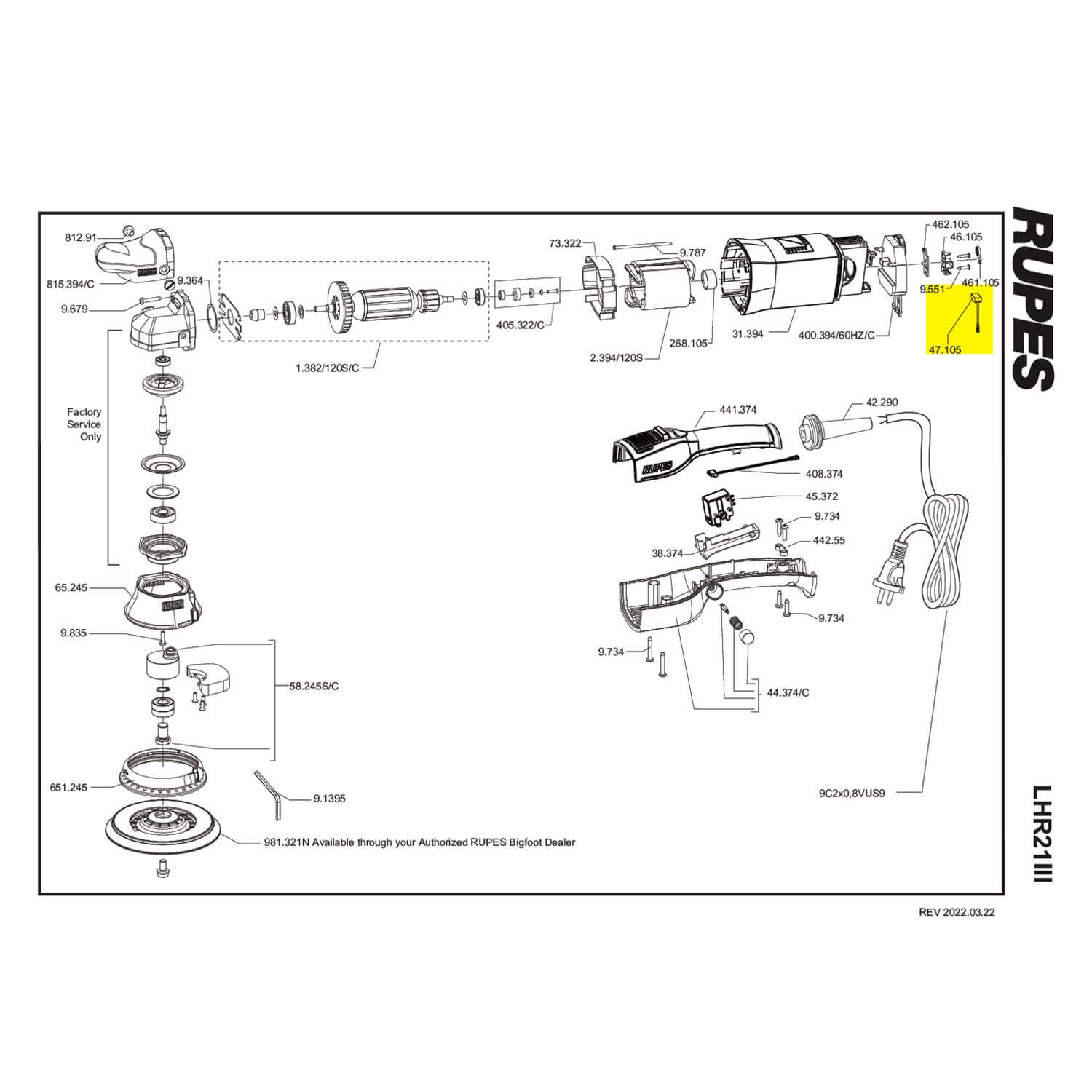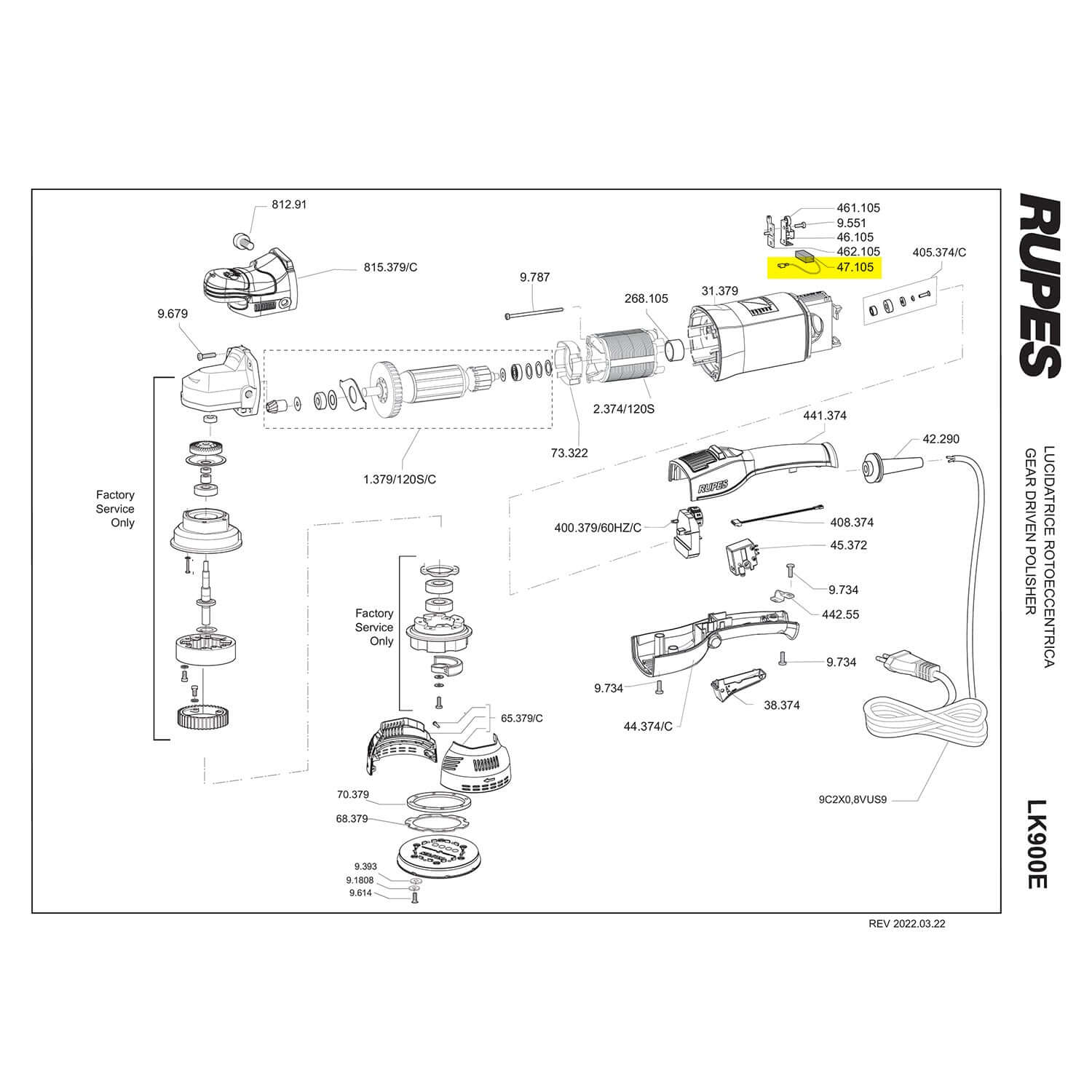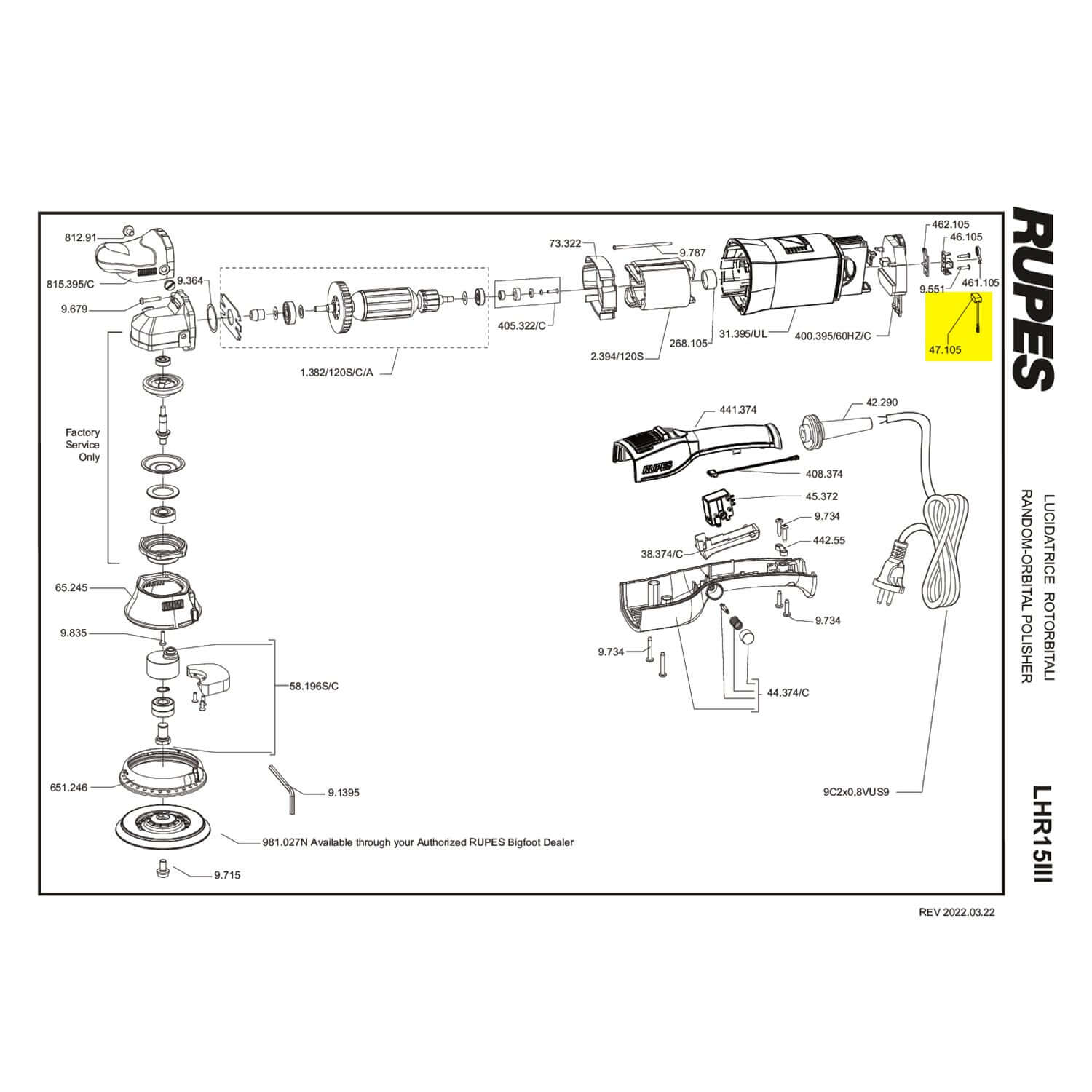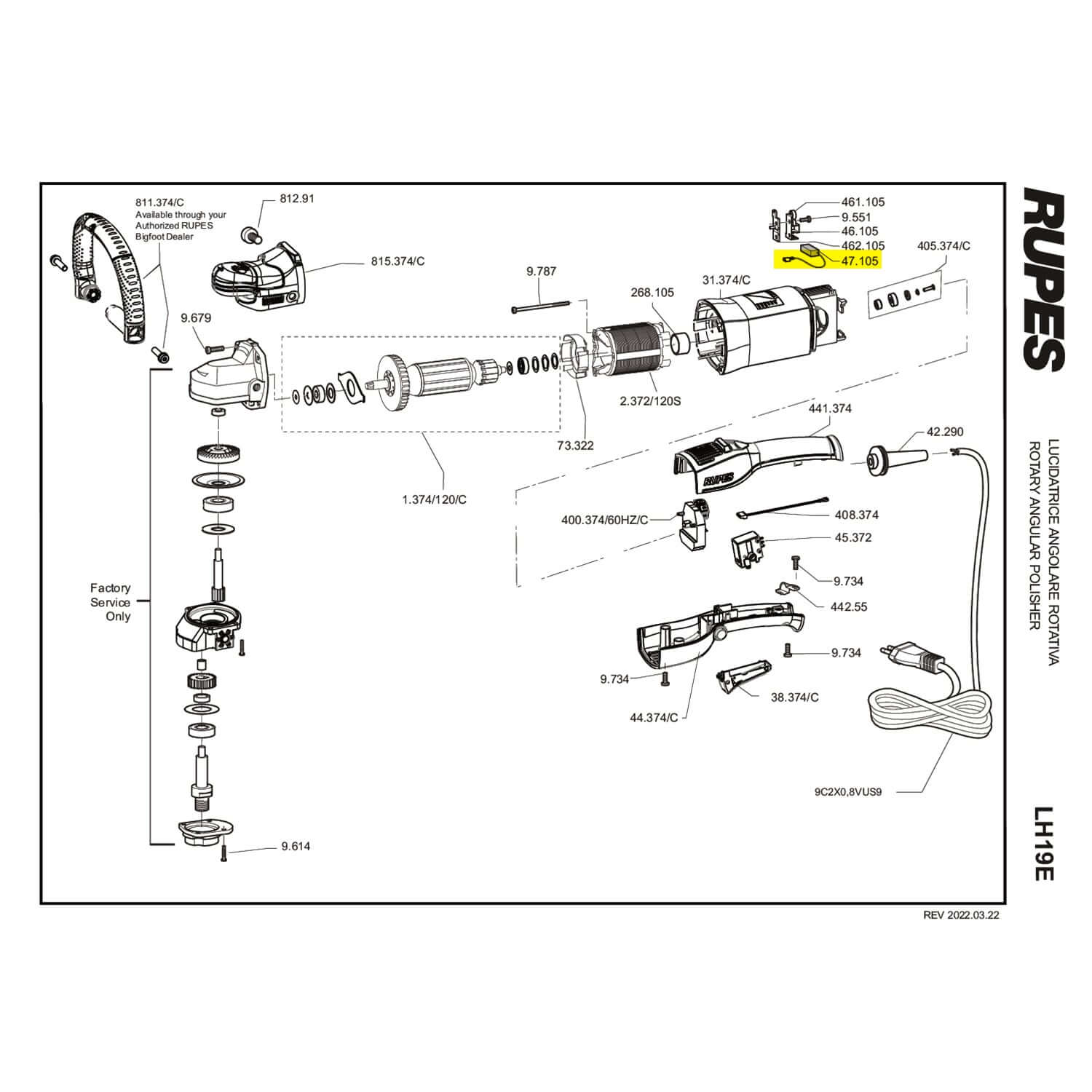 RUPES Carbon Brushes
In stock
Pickup available at SNS Auto Supply
Usually ready in 2 hours
SNS Auto Supply
Pickup available, usually ready in 2 hours
500 10th St NE
Suite 210
West Fargo ND 58078
United States
7019972845
Available Size(s) : RUPES Standard.
Content(s) : 1 Carbon Brush.
Genuine Replacement Carbon Brush for RUPES Tools.

These RUPES Carbon Brushes are genuine factory replacements for RUPES Polisher Systems. RUPES Polishers are electric or pneumatic tools that are highly effective in the paint correction process. Get your tool fixed or stock up on replacement parts here! 
When do I need to replace them? 
1. When the tool fluctuates in RPM almost sounding like it will shut off.
2. Visiable or excessive sparking inside vents of the upper handle.
3. Tool sounds like there is static or sparks coming from inside of it.
Things to Look for when Replacing Carbon Brushes.
- Pay attention to how the tool is wired when taking off the upper handle. (I.E. take a picture of it.)
- Make sure the carbon brush copper wire is on the same side of where it is plugged into the brush holder. (Opposite of the black spring)
- After installing the carbon brush make sure it feeds smoothly through the gold carbon brush holder.
- When putting the upper handle back on, make sure there are no wires on top of the switch and that no wires are going to be pinched.
Troubleshooting if Tool is Still Facing RPM/Sparking Problems.
- Check if brushes are installed properly (I.E. copper wire on opposite side of the spring).
- Check to see if carbon brushes are feeding through the brush holder properly.
- Check commentator on rotor where carbon brushes touch and check for wear. [If it is super concave, then rotor most likely needs to be replaced because it is worn down too much to function properly even with new brushes].
Questions Straight From Our Customers
Each chemical product comes with a customer preferred dilution ratio. Gathered from the most popular ratios to use. There is also the manufacturer recommended dilution ratio. See how to mix ratios here.
Currently, we do not offer discounts in bulk quantities. This will be a future feature of our store.
Style(s):
General Recommendation*
Microfiber - Cutting
Wool - Both Cut & Polish
Foam - Polishing
Sizing:
All Sizing is based off of backing plates. The most popular plates are 3", 5", 6" and 8" [Standard Rotary].
Ranges are as Follows:
1" = 30-40mm
2" = 50-70mm
3" = 80-100mm
5" = 130-150mm
6" = 160-180mm
8" = 200mm +
Shipping
No, we currently only ship to the continental US. Dealerships, hobbyists, and detail shops in Hawaii and Alaska can still contact us for servicing in their area. Additional shipping costs will apply, and will be added to the order.
It depends on where you are. Orders placed before 1 P.M. CDT will be processed in the same day. Your package will take 1-5 business days to arrive depending on location and freight service provided to that area. Delivery details will be provided in your confirmation email.
The Search for the latest & greatest...
SNS Auto Supply
SNS has active owners in the detailing industry that take the time to travel across the country to SEMA, MTE Expo, and more dealer shows in hopes to constantly improve the products that we carry for detailers!
Starting Small
The Business
SNS Auto Supply got its start in early 2021. The owners of SNS always make an effort to keep the shelves stocked for our loyal customers so they rarely have to worry about running out of product.