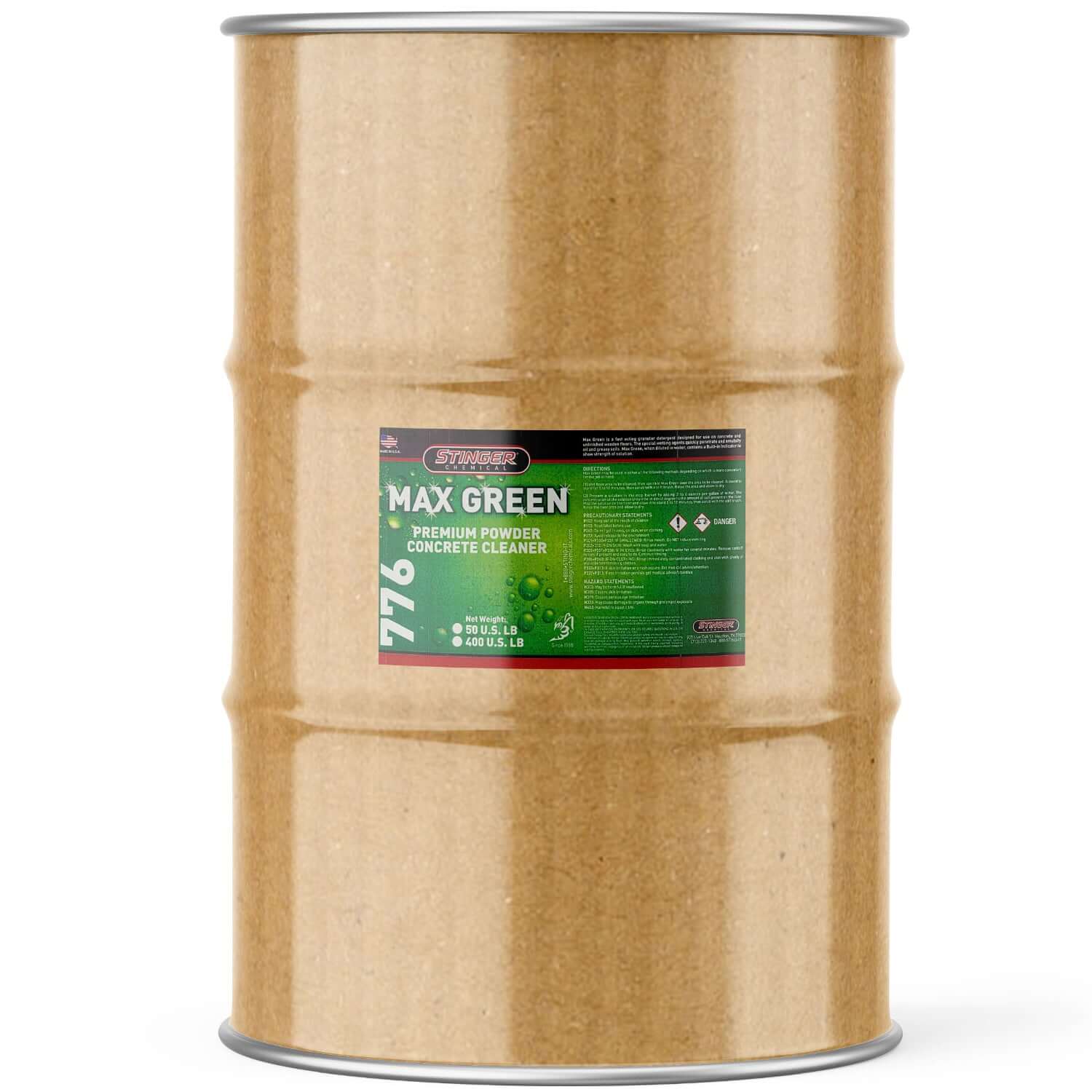 Stinger Chemical Max Green Floor Cleaner
In stock
Pickup available at SNS Auto Supply
Usually ready in 2 hours
Stinger Chemical Max Green Floor Cleaner
5 Gallons
SNS Auto Supply
Pickup available, usually ready in 2 hours
500 10th St NE
Suite 210
West Fargo ND 58078
United States
7019972845
Scent: Fragrance Free
Dilution Directions [Chart]:
Customer Preferred - [1:32]
Available Size(s) :
5 Gallons (40 lbs.) & 55 Gallons (400 lbs.)
Content(s) : 1 Container.
Powdered Floor Cleaner that Works!
Stinger Chemical Max Green Floor Cleaner will help maintain safety in your home or workplace. This floor cleaner is recommended for use on all mineral flooring styles including, but not limited to, slate quarry, terrazzo, ceramic brick, epoxy, concrete, tile, and much more. This floor cleaner made by Stinger Chemicals is a fast-acting granular detergent designed for use with unfinished wooden floors and concrete. The special wetting agents quickly penetrate and emulsify oil and greasy soils left around the home and shop. Body shop Safe, this floor cleaning chemical is best when mixed with water and mopped or foamed over a large portion of the surface.

Directions:
Max Green may be used in either of the following methods depending on which is more convenient for the job at hand. Please wear proper PPE before use.
The Sprinkle;
1. Wet floor area to be cleaned.
2. Sprinkle Max Green over the area to be cleaned.
3. Allow to stand for 5 to 10 minutes, then scrub with a stiff brush.
4. Rinse area and allow floor to dry.

The Mop;
1. Prepare a solution in the mop bucket by adding 2-4 ounces per gallon of water.
2. The concentration of the solution should be in direct degree to the amount of soil present on the floor.
3. Mop the solution on the floor and allow it to stand 5 to 10 minutes, then scrub with a stiff brush.
4. Rinse area and allow floor to dry.
Questions Straight From Our Customers
Each chemical product comes with a customer preferred dilution ratio. Gathered from the most popular ratios to use. There is also the manufacturer recommended dilution ratio. See how to mix ratios here.
Currently, we do not offer discounts in bulk quantities. This will be a future feature of our store.
Style(s):
General Recommendation*
Microfiber - Cutting
Wool - Both Cut & Polish
Foam - Polishing
Sizing:
All Sizing is based off of backing plates. The most popular plates are 3", 5", 6" and 8" [Standard Rotary].
Ranges are as Follows:
1" = 30-40mm
2" = 50-70mm
3" = 80-100mm
5" = 130-150mm
6" = 160-180mm
8" = 200mm +
Shipping
No, we currently only ship to the continental US. Dealerships, hobbyists, and detail shops in Hawaii and Alaska can still contact us for servicing in their area. Additional shipping costs will apply, and will be added to the order.
It depends on where you are. Orders placed before 1 P.M. CDT will be processed in the same day. Your package will take 1-5 business days to arrive depending on location and freight service provided to that area. Delivery details will be provided in your confirmation email.
The Search for the latest & greatest...
SNS Auto Supply
SNS has active owners in the detailing industry that take the time to travel across the country to SEMA, MTE Expo, and more dealer shows in hopes to constantly improve the products that we carry for detailers!
Starting Small
The Business
SNS Auto Supply got its start in early 2021. The owners of SNS always make an effort to keep the shelves stocked for our loyal customers so they rarely have to worry about running out of product.