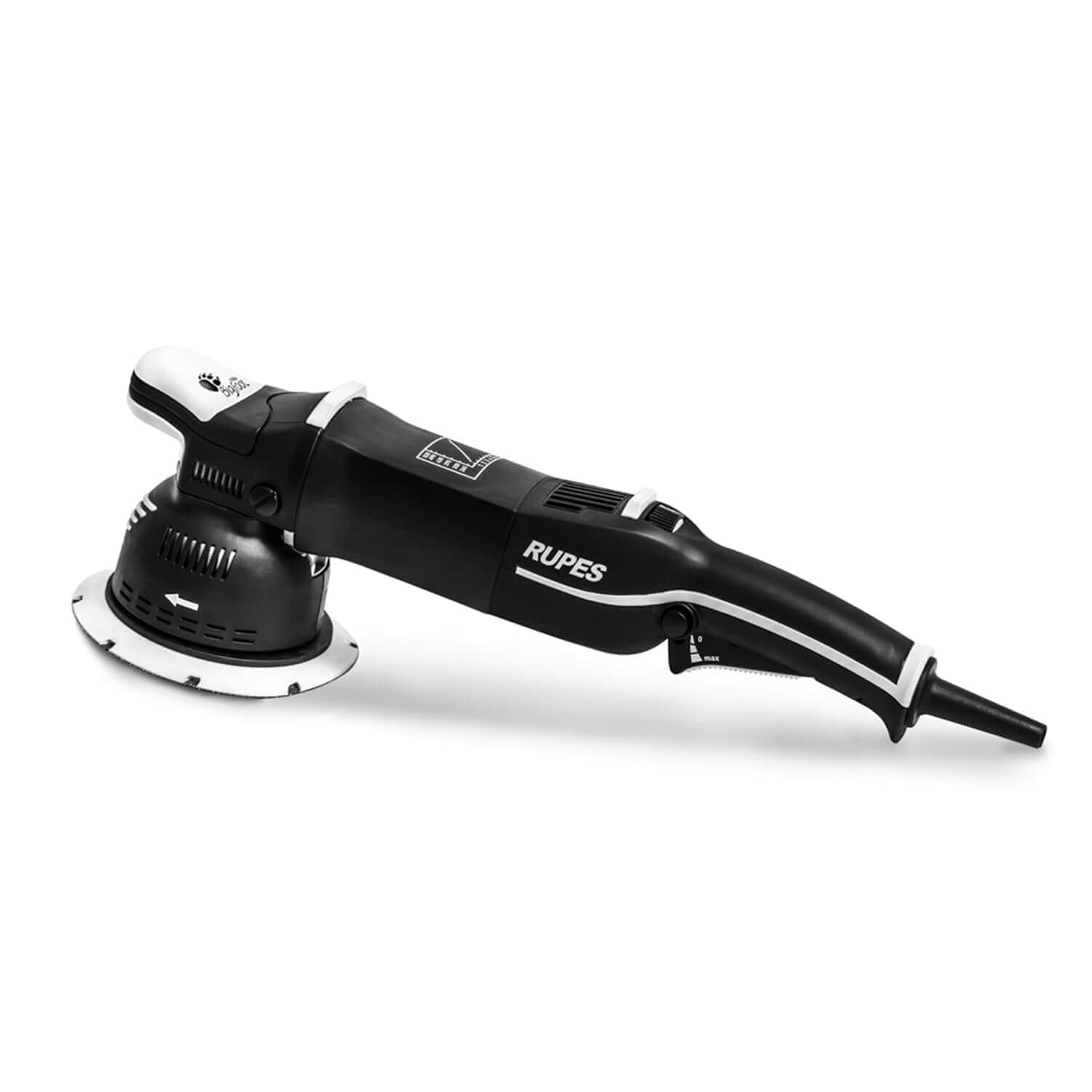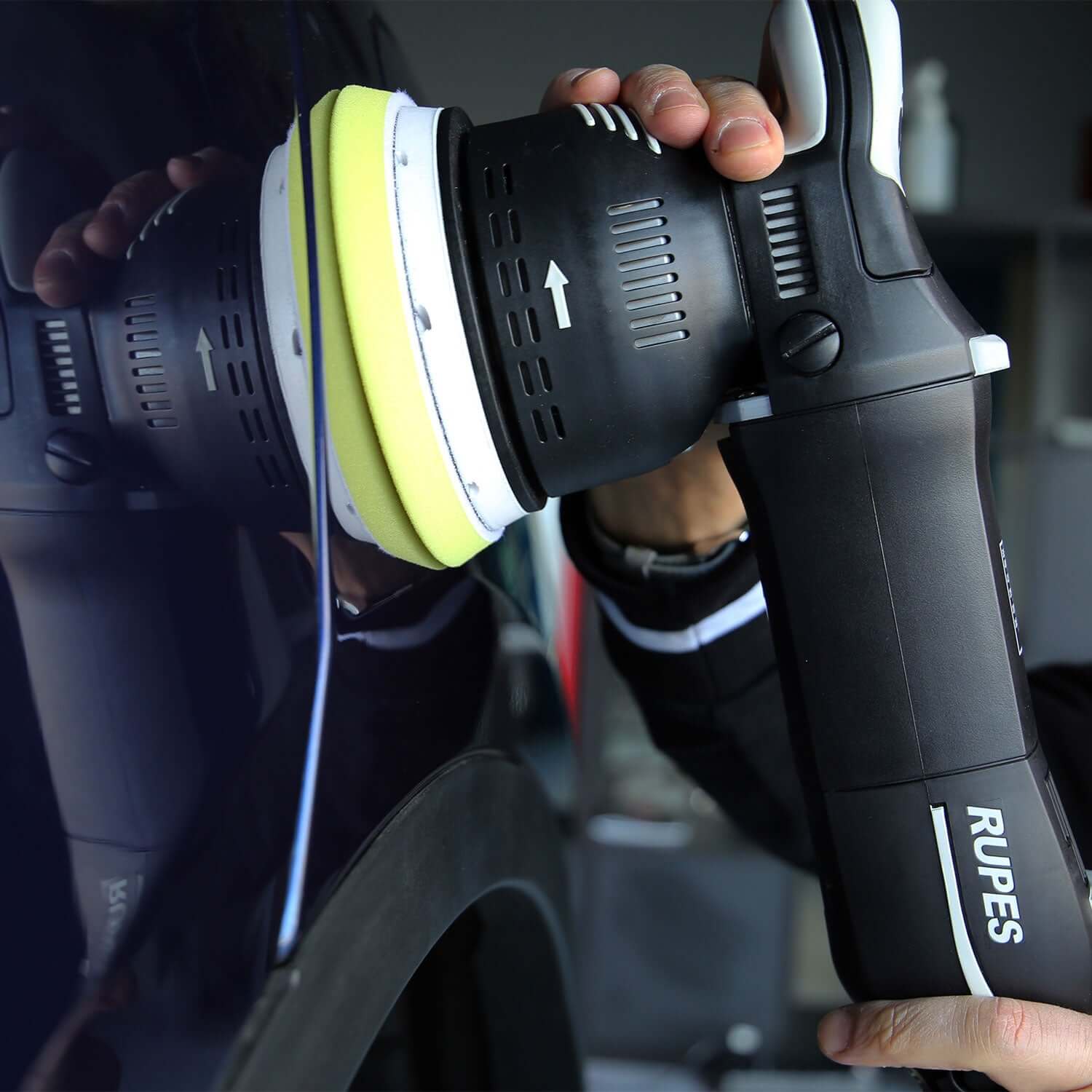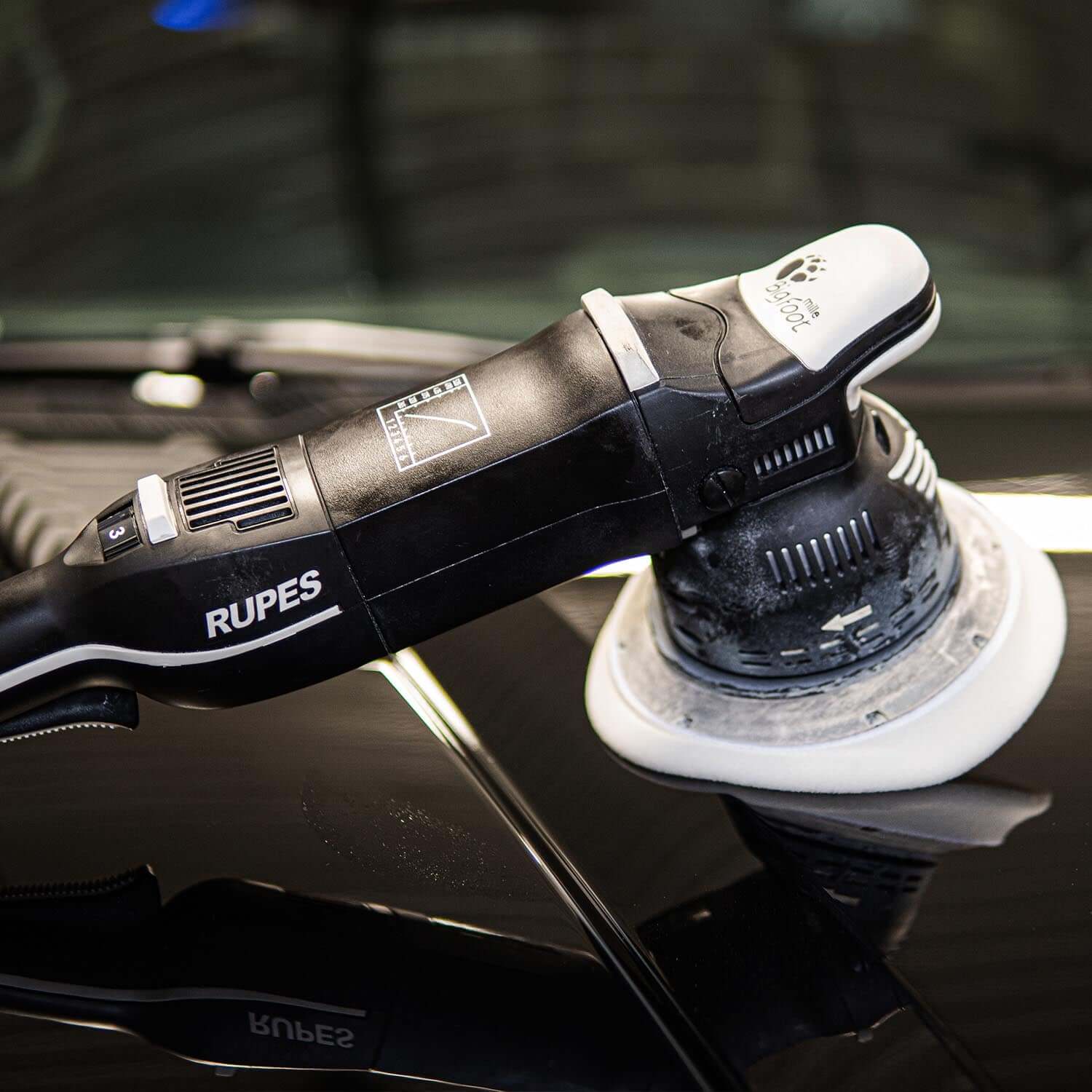 LK900E Gear Driven Polisher
In stock
Pickup available at SNS Auto Supply
Usually ready in 2 hours
LK900E Gear Driven Polisher
SNS Auto Supply
Pickup available, usually ready in 2 hours
500 10th St NE
Suite 210
West Fargo ND 58078
United States
7019972845
Available Size(s) : 5" & 6" Backing Plate.
Content(s) : 1 Polisher.
Paint Correction Solutions.
Joining the BIGFOOT family of tools to bridge the gap between rotary and free spinning orbital polishers the Mille provides a balance of power, ergonomics, and capability for operators who crave a gear driven solution. Featuring a wide assortment of new, innovative features as well as a revolutionary clockwise rotational movement the BIGFOOT Mille delivers powerful defect removal, versatility, and consistent performance in an ergonomic package designed with operator comfort and efficiency of work in mind.
GEAR DRIVEN: the backing plate follows an orbit (the scope of which depends on the distance between the rotation axis of the drive shaft and the central axis of the rotor disc) and is at the same time constrained to rotate about its own central axis (typically due to the inclusion of a gearing). The number of orbits at each revolution of the disc is always constant and depends on the parameters of
the gearing used. The gear movement is more aggressive on surfaces with respect to the random orbital movement and generates a generally higher vibration level.
CLOCKWISE ROTATION
The BIGFOOT Mille uses a specially designed electric motor, developed in-house by RUPES. This design allows for a clockwise rotational movement which translates to increased levels of control and comfort for the operator. Competitive tools feature a counter-clockwise movement which can increase unwanted lateral movement and create fatigue for the operator.
9 METERS ELECTRICAL CORD
The new Heavy Duty extra long 9mt cord is gauged to deliver maximum power to the polisher for safe, efficient operation. The longer cord save you time, steps and hassles since the user doesn't have to use additional extension cords when polishing around a car.
ELECTRONIC SPEED CONTROL DIAL
An all new variable speed dial provides the ability to adjust speeds for specific applications. The dial features larger numbers, a click sensation to indicate speed changes, and is positioned for effortless adjustment during the polishing process.
PROGRESSIVE TRIGGER
Adding an additional level of control, the Mille includes a progressive trigger. This new trigger design acts as a throttle allowing the operator to control speeds within the dial range to deliver the exact desired speed and to adjust quickly as needed.
DOUBLE RUBBER SUPPORT
Every aspect of the Mille has been considered in the design, even when the tool is not being used. Two rubber supports are positioned on the body of the machine to keep it stable when resting on a table or cart.
*THIS TOOL IS NOT ELIGIBLE FOR ANY DISCOUNTS OR SALES*
Questions Straight From Our Customers
Each chemical product comes with a customer preferred dilution ratio. Gathered from the most popular ratios to use. There is also the manufacturer recommended dilution ratio. See how to mix ratios here.
Currently, we do not offer discounts in bulk quantities. This will be a future feature of our store.
Style(s):
General Recommendation*
Microfiber - Cutting
Wool - Both Cut & Polish
Foam - Polishing
Sizing:
All Sizing is based off of backing plates. The most popular plates are 3", 5", 6" and 8" [Standard Rotary].
Ranges are as Follows:
1" = 30-40mm
2" = 50-70mm
3" = 80-100mm
5" = 130-150mm
6" = 160-180mm
8" = 200mm +
Shipping
No, we currently only ship to the continental US. Dealerships, hobbyists, and detail shops in Hawaii and Alaska can still contact us for servicing in their area. Additional shipping costs will apply, and will be added to the order.
It depends on where you are. Orders placed before 1 P.M. CDT will be processed in the same day. Your package will take 1-5 business days to arrive depending on location and freight service provided to that area. Delivery details will be provided in your confirmation email.
The Search for the latest & greatest...
SNS Auto Supply
SNS has active owners in the detailing industry that take the time to travel across the country to SEMA, MTE Expo, and more dealer shows in hopes to constantly improve the products that we carry for detailers!
Starting Small
The Business
SNS Auto Supply got its start in early 2021. The owners of SNS always make an effort to keep the shelves stocked for our loyal customers so they rarely have to worry about running out of product.