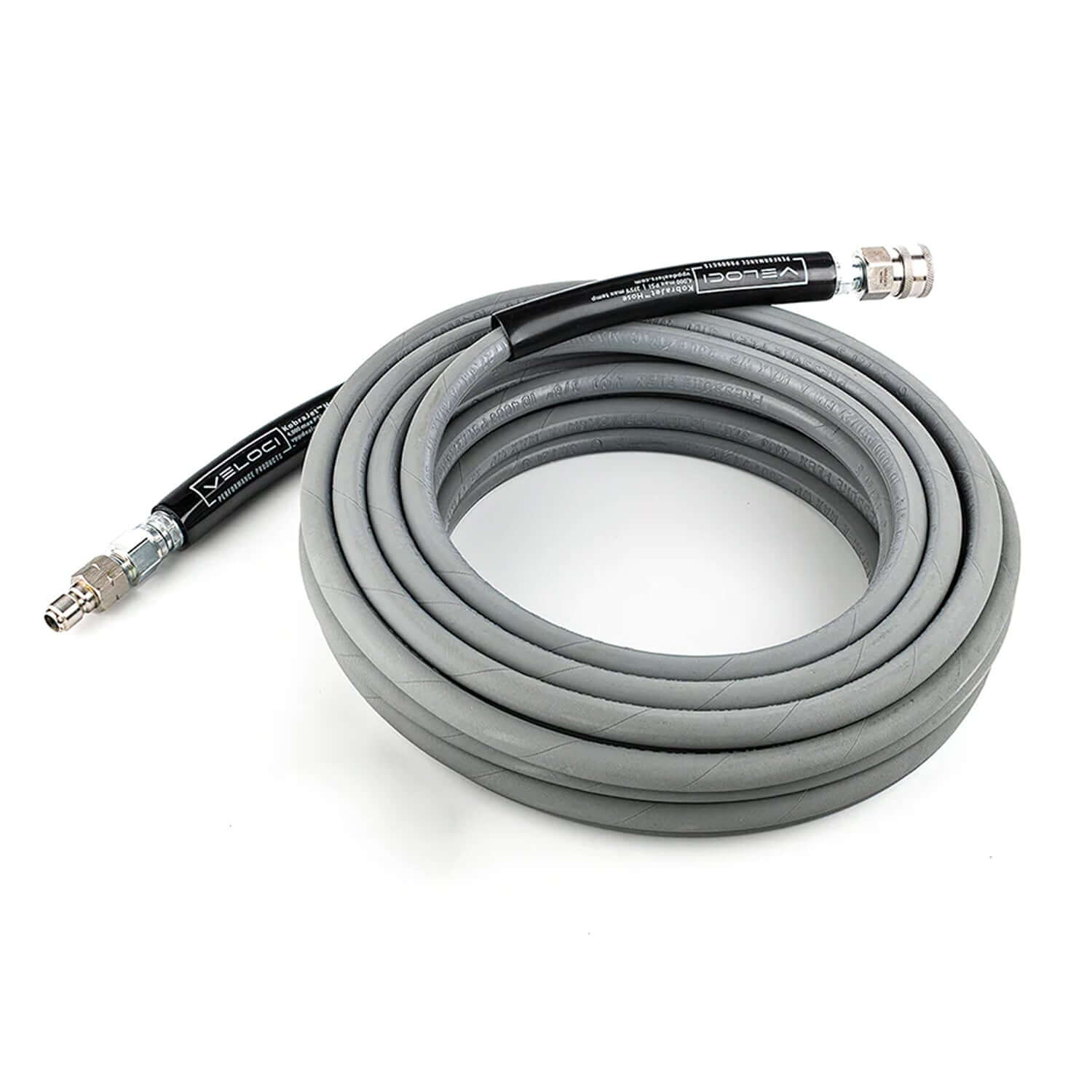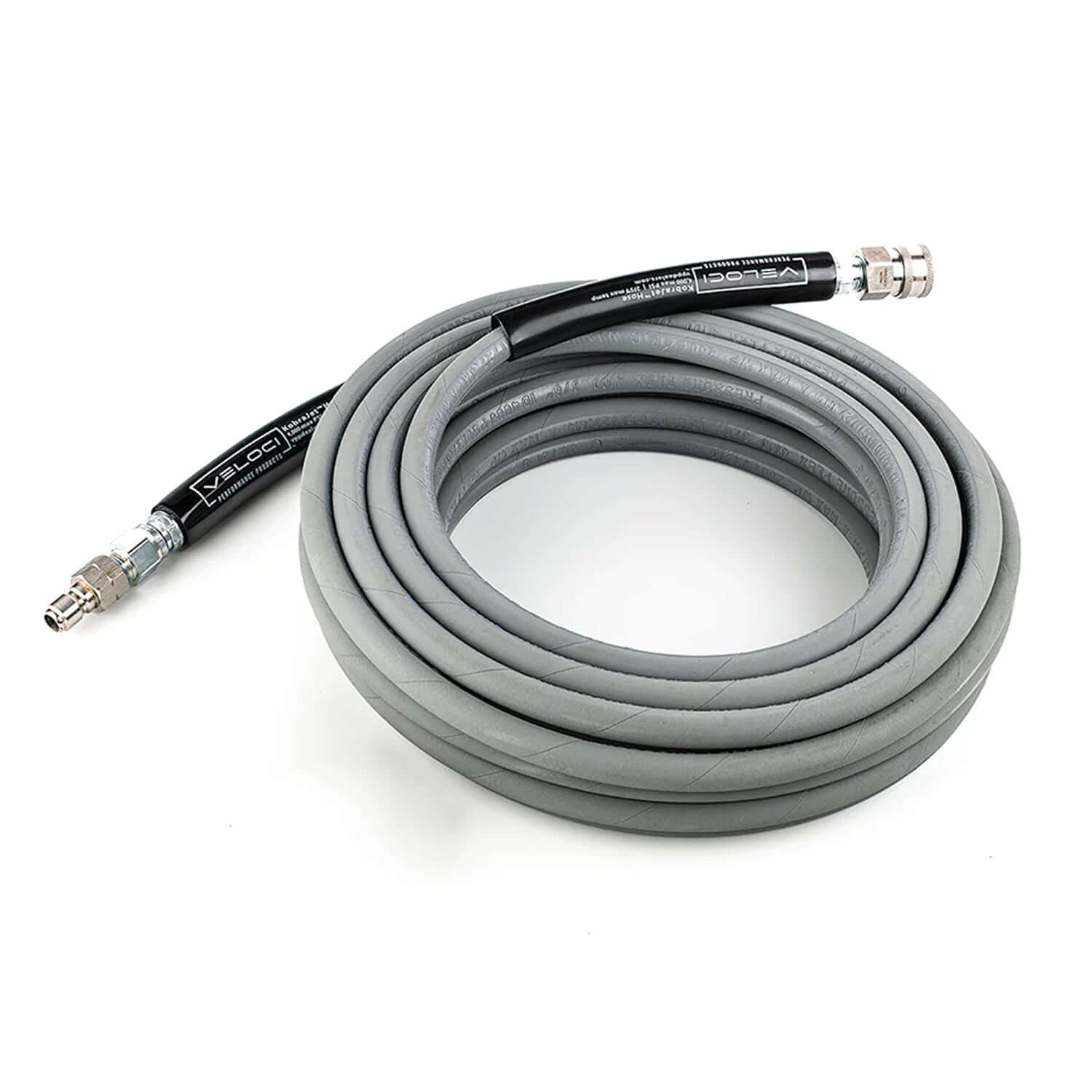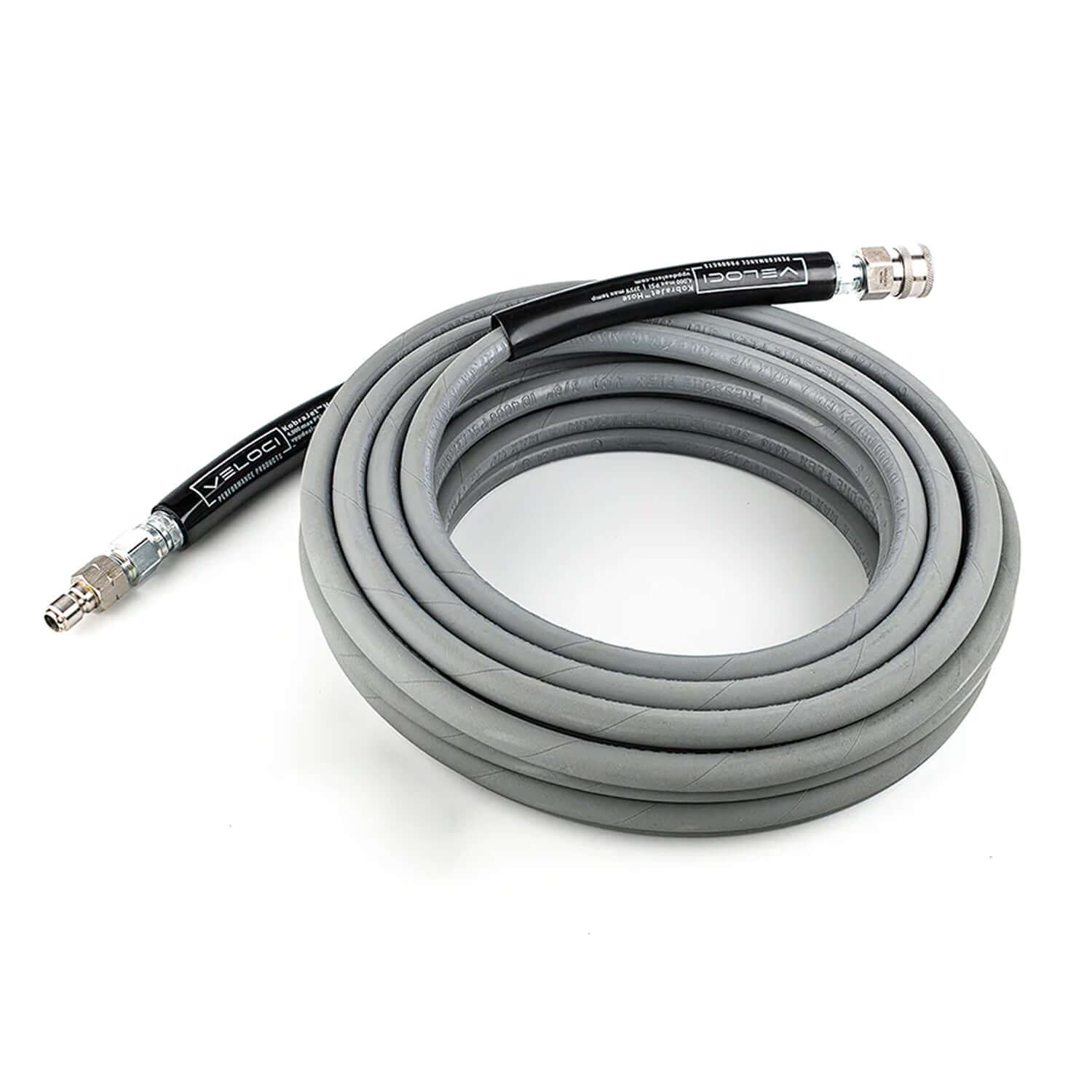 Kobrajet Premium 4000 PSI Hose
In stock
Pickup available at SNS Auto Supply
Usually ready in 2 hours
Kobrajet Premium 4000 PSI Hose
50'
SNS Auto Supply
Pickup available, usually ready in 2 hours
500 10th St NE
Suite 210
West Fargo ND 58078
United States
7019972845
Available Size(s) : 50', 75', & 100'.
Content(s) : 1 Hose.
Non-Marking Hose with Quick Couplers!

MTM Hydro's Upgraded KobraJet Non Marking Grey Kobrajet Hose is available in various lengths to accommodate all cleaning scenarios. This true non-marking hose now features a thicker inner wall to prevent gashes and ruptures and is great for any pressure washing application. Kobrajet is manufactured out of high quality components and assembled in the U.S using 'Bite the Wire' technology when installing the 3/8" rigid and swivel fittings. This technique guarantees that your hose ends will stay in place and will not rupture or blow off during pressure spikes. These advanced fittings also have a longer life with superior resistance to corrosion due to the salt spray test which yielded results of 125 hours before corrosion was detected; nearly twice the industry standard, meaning your hose will last longer, especially in abusive environments.
We have installed a 3/8" Brass Coupler on the Rigid End of the hose and a 3/8" Plated Steel Plug on the Swivel End as you have requested.
Kobrajet hose can handle temp spikes up to 310°F but constant run temperatures should not exceed 275°F.
Questions Straight From Our Customers
Each chemical product comes with a customer preferred dilution ratio. Gathered from the most popular ratios to use. There is also the manufacturer recommended dilution ratio. See how to mix ratios here.
Currently, we do not offer discounts in bulk quantities. This will be a future feature of our store.
Style(s):
General Recommendation*
Microfiber - Cutting
Wool - Both Cut & Polish
Foam - Polishing
Sizing:
All Sizing is based off of backing plates. The most popular plates are 3", 5", 6" and 8" [Standard Rotary].
Ranges are as Follows:
1" = 30-40mm
2" = 50-70mm
3" = 80-100mm
5" = 130-150mm
6" = 160-180mm
8" = 200mm +
Shipping
No, we currently only ship to the continental US. Dealerships, hobbyists, and detail shops in Hawaii and Alaska can still contact us for servicing in their area. Additional shipping costs will apply, and will be added to the order.
It depends on where you are. Orders placed before 1 P.M. CDT will be processed in the same day. Your package will take 1-5 business days to arrive depending on location and freight service provided to that area. Delivery details will be provided in your confirmation email.
The Search for the latest & greatest...
SNS Auto Supply
SNS has active owners in the detailing industry that take the time to travel across the country to SEMA, MTE Expo, and more dealer shows in hopes to constantly improve the products that we carry for detailers!
Starting Small
The Business
SNS Auto Supply got its start in early 2021. The owners of SNS always make an effort to keep the shelves stocked for our loyal customers so they rarely have to worry about running out of product.