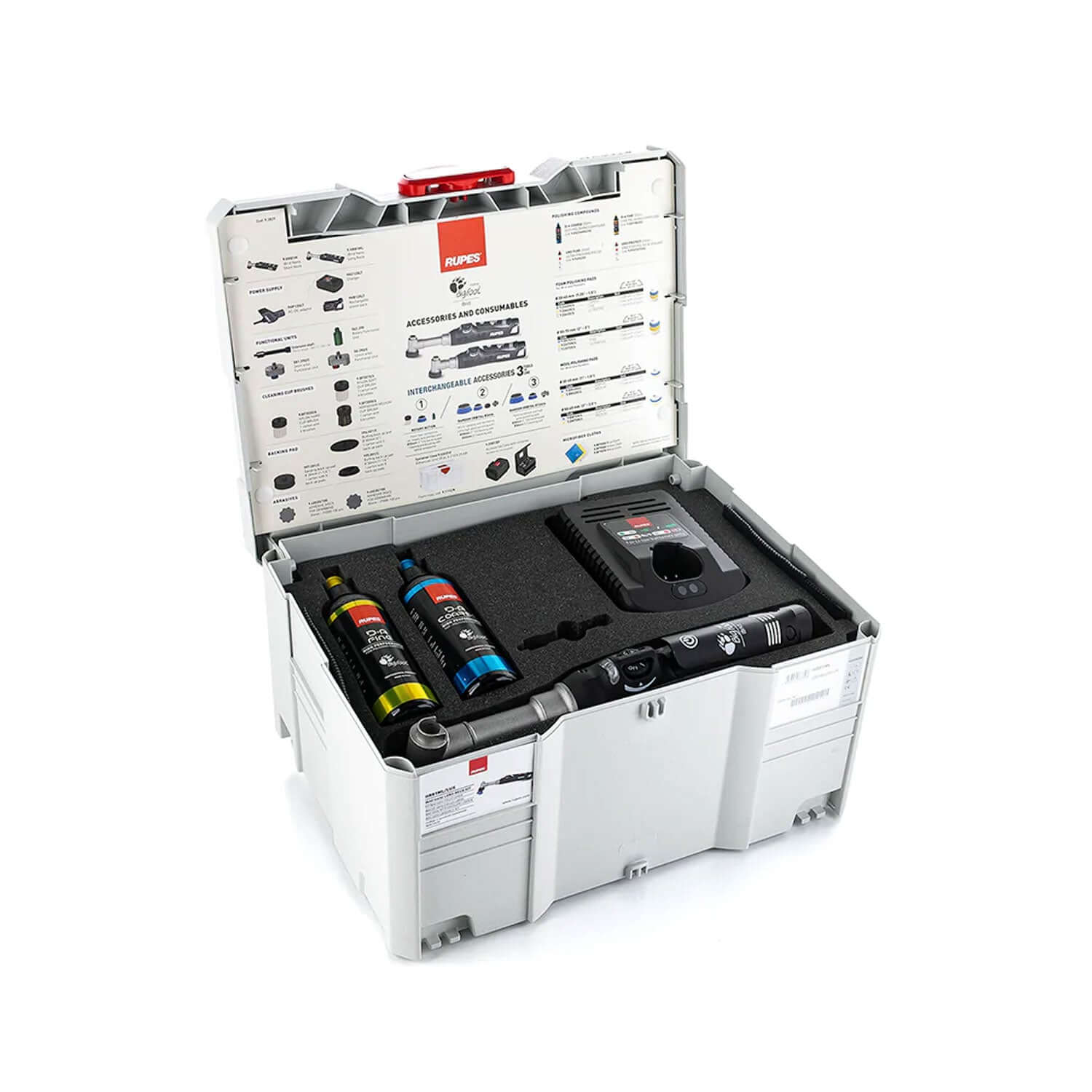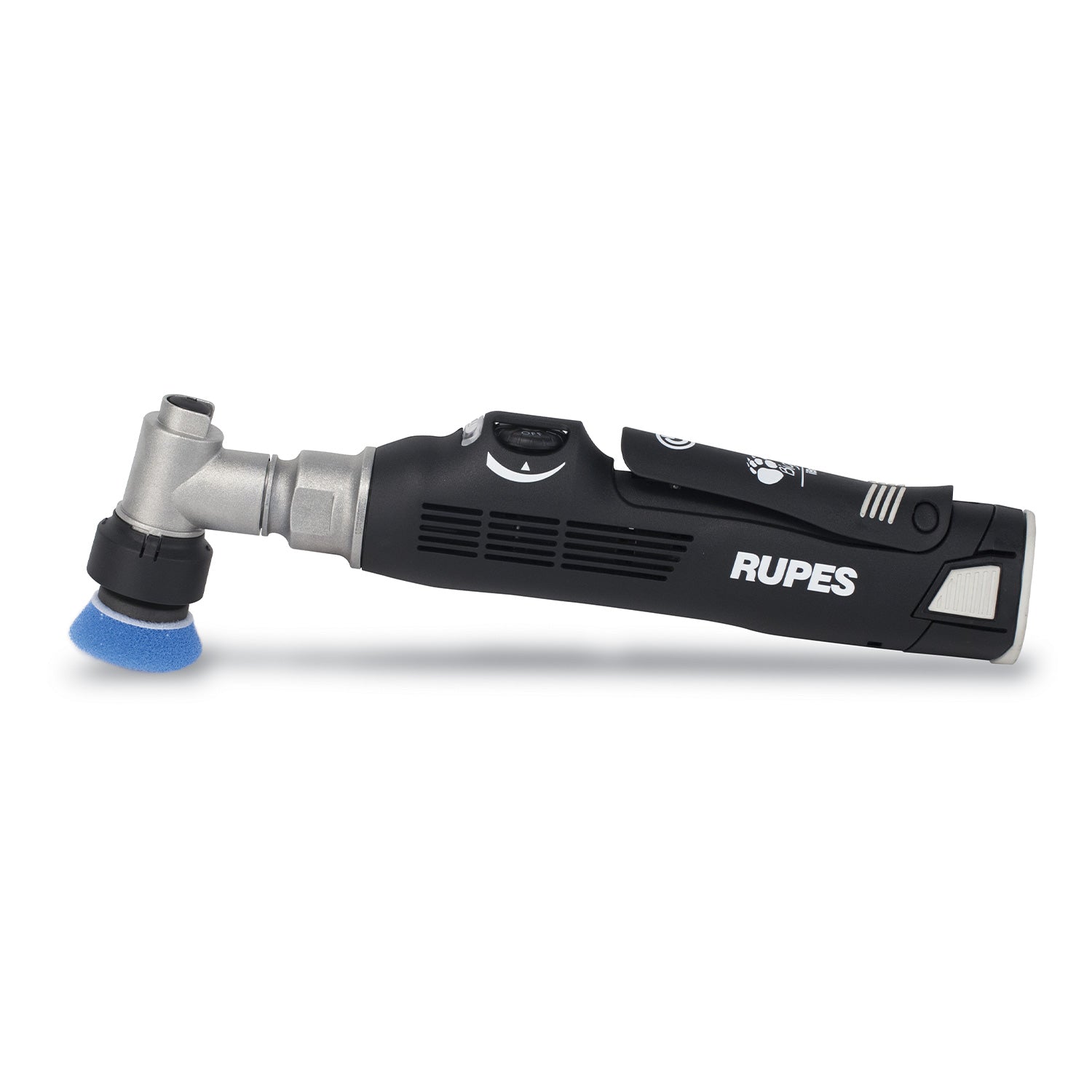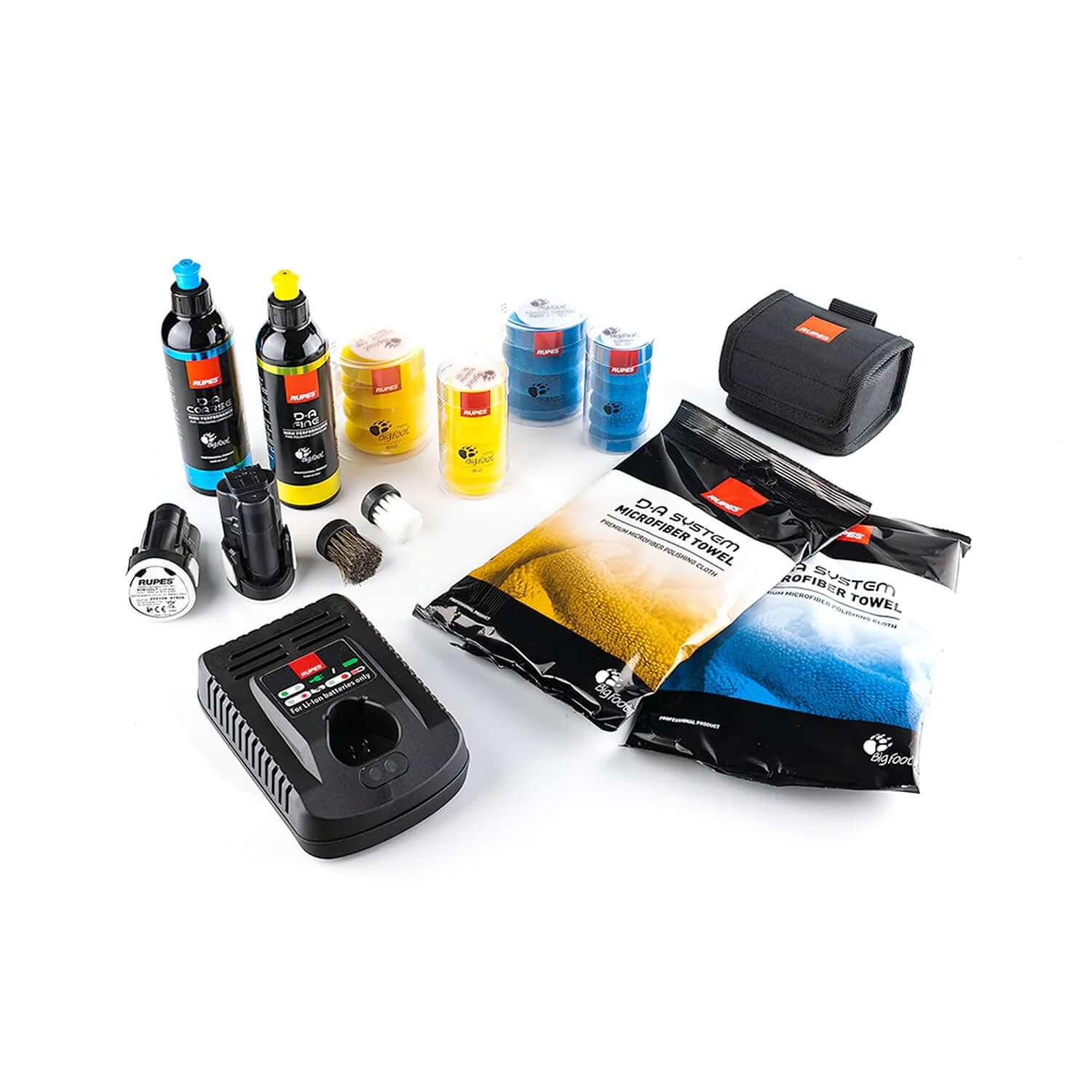 RUPES HR81ML IBRID Nano Complete Kit
Item Currently on Backorder. We Can Get It For You!
Pickup available at SNS Auto Supply
Usually ready in 2 hours
RUPES HR81ML IBRID Nano Complete Kit
SNS Auto Supply
Pickup available, usually ready in 2 hours
500 10th St NE
Suite 210
West Fargo ND 58078
United States
7019972845
Available Size(s) : 1" & 2" Backing Plates.
Content(s) : 1 Ibrid Nano Long Neck Kit.
Paint Correction Solutions.
The RUPES HR81ML IBRID Nano Complete Kit is more than just technology, it's a design philosophy that will lead us into the future evolution of RUPES.  Mini polisher is considered as one of the most versatile on the market today thanks to several factors such as the functionality as both battery powered and cord powered tool. More the possibility be configured with 3 different functional movements including 3mm random orbital, 12mm random orbital, and rotary.
Those movements can then be coupled with a variety of backing plates and brush attachments for various tasks.  Orbital movement, rotary movement, polishing, sanding, cleaning, all-in-one compact easy to use system.
The IBRID Nano Polisher Long Neck with so much versatility combined into a compact, ergonomic, and lightweight device. the iBrid Nano is the ultimate tool allowing the users to work on difficult to reach areas, tight spaces, intricate details, and all the surfaces where a regular size corded tool would not work.
Contains:
Accessories Case with container(9.Z987/BF)
AC-DC adaptor(9HP120LT)
2x Rechargeable power pack(9HB120LT)
Charger(9HC120LT)
Extension shaft for Nano polisher(291.390/C)
6x Velcro foam polishing pad COARSE Ø30/40mm (1"1/4)(9.DA40H/6)
6x Velcro foam polishing pad FINE Ø30/40mm (1"1/4)(9.DA40M/6)
4x Velcro foam polishing pad COARSE Ø50/70mm (2")(9.DA70H/4)
4x Velcro foam polishing pad FINE Ø50/70mm (2")(9.DA70M/4)
D-A COARSE polishing compound 250ml(9.DACOARSE)
D-A FINE polishing compound 250ml(9.DAFINE)
Rotary Functional Unit(562.390)
3mm orbit Functional Unit(581.390/C)
12mm orbit Functional Unit(58.390/C)
Polishing backing pad Ø30mm (1"1/4)(995.001)
Polishing backing pad Ø50mm (2")(996.001)
Sanding backing pad Ø30mm (1"1/4)(997.001)
Horsehair Medium Cup Brush(9.BF3000)
Nylon Hard Cup Brush(9.BF3030)
10x Adhesive Abrasive Discs for denibbing Ø35mm P2000(9.45520)
10x Adhesive Abrasive Discs for denibbing Ø35mm P3000(9.45530)
Blue Microfiber Cloth(9.BF9050)
Yellow Microfiber Cloth(9.BF9060)
RUPES Systainer T-LOC(9.CASEIII)
*THIS KIT IS NOT ELIGIBLE FOR ANY DISCOUNTS OR SALES*
Questions Straight From Our Customers
Each chemical product comes with a customer preferred dilution ratio. Gathered from the most popular ratios to use. There is also the manufacturer recommended dilution ratio. See how to mix ratios here.
Currently, we do not offer discounts in bulk quantities. This will be a future feature of our store.
Style(s):
General Recommendation*
Microfiber - Cutting
Wool - Both Cut & Polish
Foam - Polishing
Sizing:
All Sizing is based off of backing plates. The most popular plates are 3", 5", 6" and 8" [Standard Rotary].
Ranges are as Follows:
1" = 30-40mm
2" = 50-70mm
3" = 80-100mm
5" = 130-150mm
6" = 160-180mm
8" = 200mm +
Shipping
No, we currently only ship to the continental US. Dealerships, hobbyists, and detail shops in Hawaii and Alaska can still contact us for servicing in their area. Additional shipping costs will apply, and will be added to the order.
It depends on where you are. Orders placed before 1 P.M. CDT will be processed in the same day. Your package will take 1-5 business days to arrive depending on location and freight service provided to that area. Delivery details will be provided in your confirmation email.
The Search for the latest & greatest...
SNS Auto Supply
SNS has active owners in the detailing industry that take the time to travel across the country to SEMA, MTE Expo, and more dealer shows in hopes to constantly improve the products that we carry for detailers!
Starting Small
The Business
SNS Auto Supply got its start in early 2021. The owners of SNS always make an effort to keep the shelves stocked for our loyal customers so they rarely have to worry about running out of product.