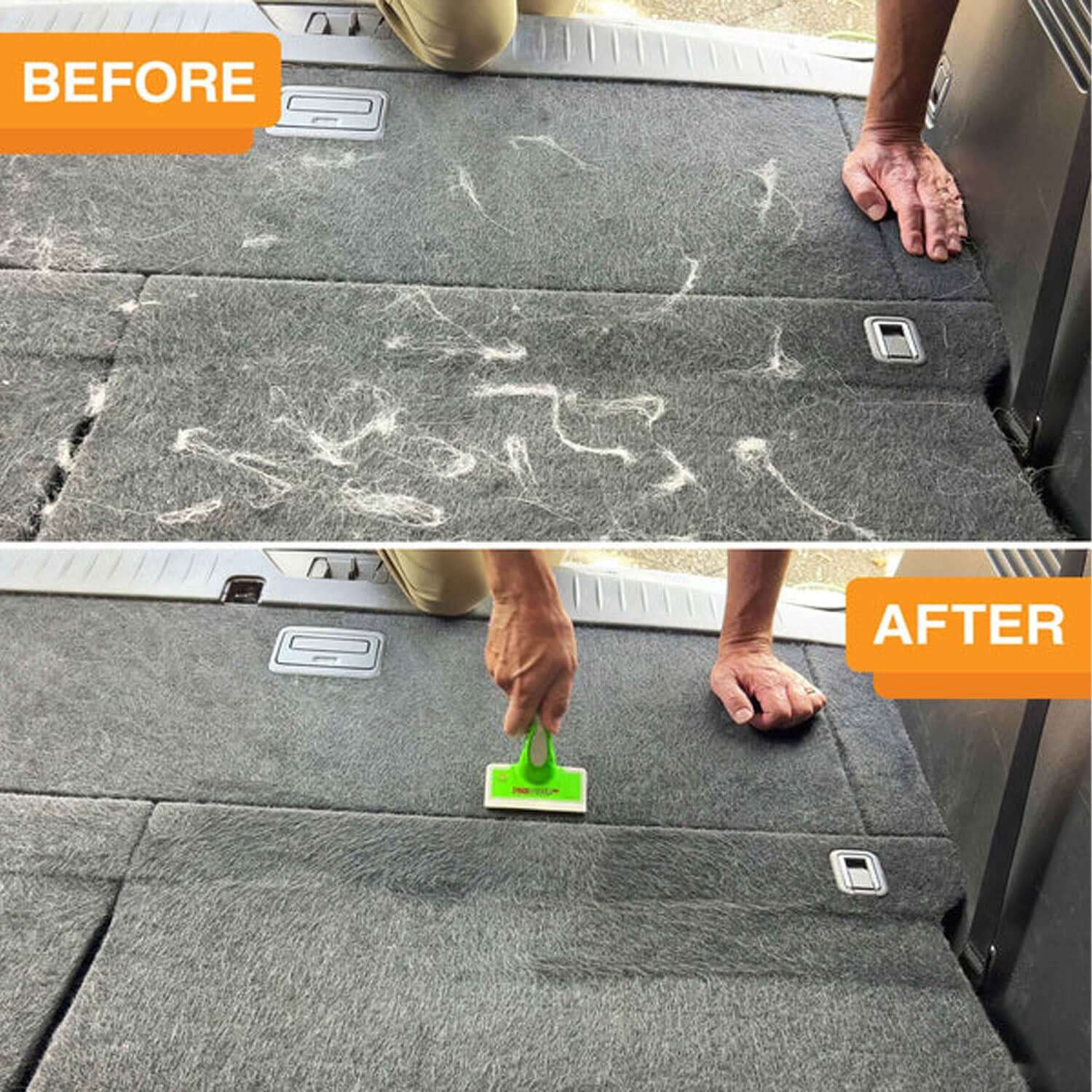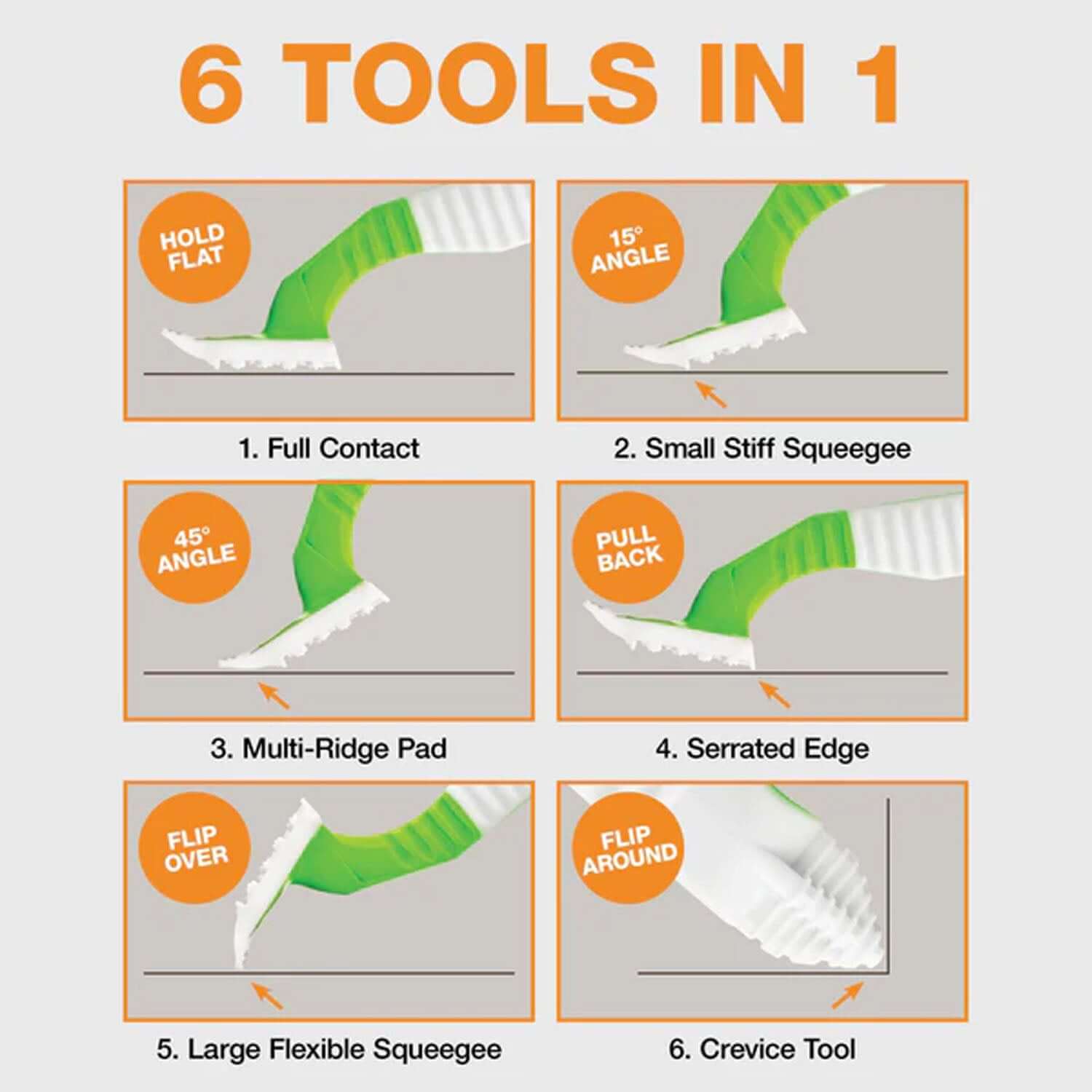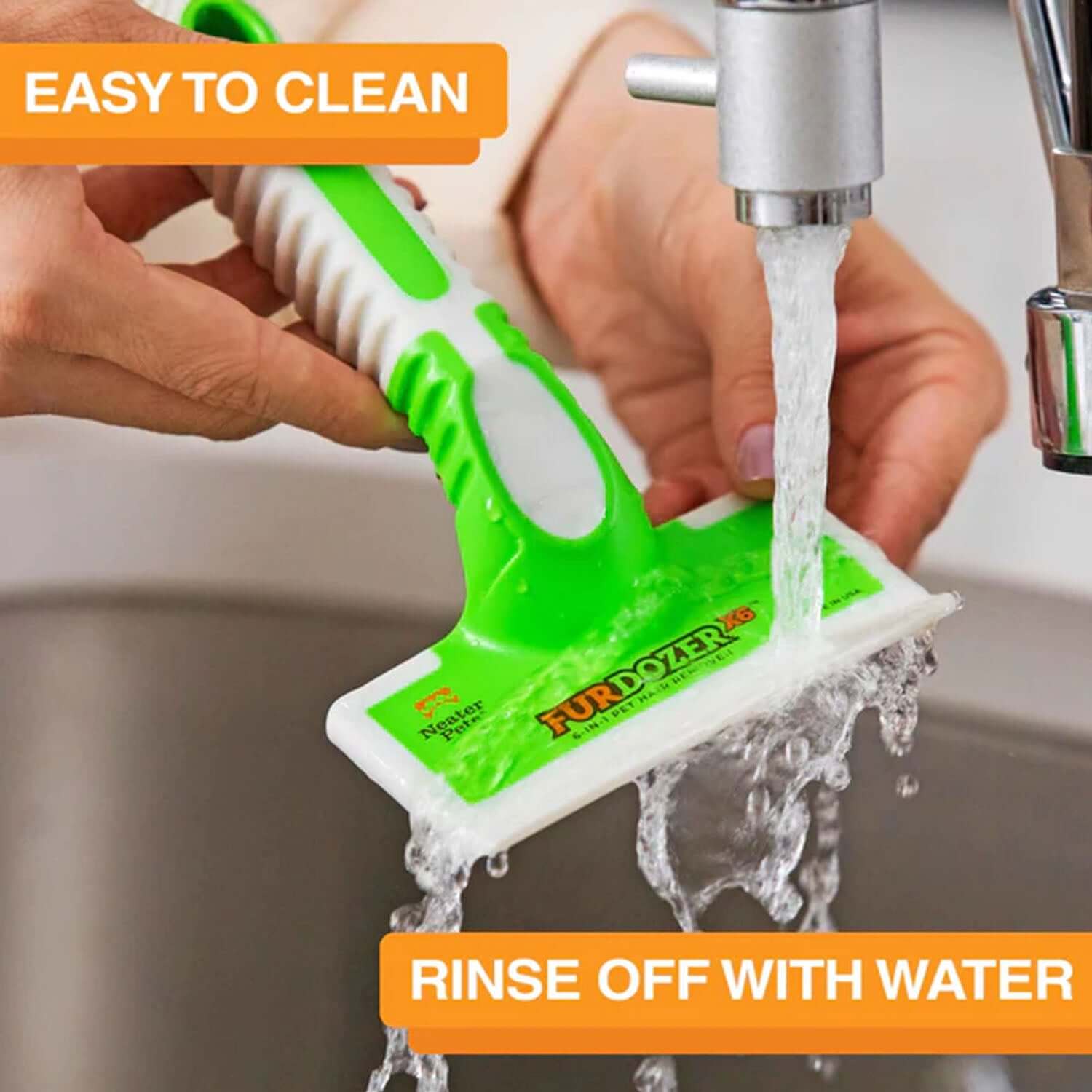 Furdozer X6 Pet Hair Remover
In stock
Pickup available at SNS Auto Supply
Usually ready in 2 hours
Furdozer X6 Pet Hair Remover
SNS Auto Supply
Pickup available, usually ready in 2 hours
500 10th St NE
Suite 210
West Fargo ND 58078
United States
7019972845
Bristle Type : Rubber Bristles.
Bristle Hardness : Firm.
Available Size(s) : 7" x 4".
Content(s) : 1 Brush.
The True 6-in-1 Pet Hair Remover.

Finally, there's a product to tackle all of that pet hair lying around your house - the FurDozer X6 6-in-1 Pet Hair Remover. Unlike other pet hair removers that damage delicate fabrics, can't get in tight spaces like stairs or cushions, or lead to a ton of waste, the FurDozer was designed to work on any surface, in any area, and with no paper waste. It is also compact, portable, and doesn't require any power cords so you can use it anywhere and anytime. 
The FurDozer combines revolutionary design with hi-tech materials to work on all surfaces including Carpets, Cars, Couches, Clothes, and more! Our patent-pending design loosens and grabs embedded fur, lint, and other debris, making it easier to collect and remove without causing damage. 
The FurDozer X6 features six fur-busting tools:
Multi-Featured Center Pad - A primary surface consisting of 35 textured diamonds and rectangles. This is going to be your go-to for many surfaces, especially deep-pile carpets and thick fleece blankets or clothing. 
Small Squeegee - The small squeegee is under the multi-ridge pad (see #3). This squeegee is more rigid than the large squeegee and works well on delicate fabrics. To use, hold the FurDozer at a roughly 15-degree angle. 
Multi-Ridged Curved Pad - This pad is between the center pad and the large squeegee. This pad is less aggressive than the primary surface of the main pad, making it perfect for delicate fabrics such as silk, wool, and velvet. To use, hold the FurDozer at a 45-degree angle. 
Serrated Squeegee - This textured squeegee is on the bottom of the center pad and is perfect for pulling out heavily embedded hair from most surfaces. To use, hold the FurDozer on an angle so that you only engage the serrated squeegee and pull it back towards you.
Large Squeegee - This squeegee is on the very top of the center pad and is best for smooth surfaces such as clothing or sheets and for collecting hair into piles on any surface. To use, flip the FurDozer over, press the squeegee against your surface, and pull in any direction. 
Crevice Tool - The FurDozer's secret weapon is its crevice tool. This tool is located on the tip of the handle and is perfect for cleaning in between tight spaces that your vacuum can't reach, such as stairs, cushions, pet beds, cat trees, car seats, and more! 
With all these tools, you are sure to be able to handle any pet hair mess. Toss out those other products and plow away pet hair today with the FurDozer! 
Questions Straight From Our Customers
Each chemical product comes with a customer preferred dilution ratio. Gathered from the most popular ratios to use. There is also the manufacturer recommended dilution ratio. See how to mix ratios here.
Currently, we do not offer discounts in bulk quantities. This will be a future feature of our store.
Style(s):
General Recommendation*
Microfiber - Cutting
Wool - Both Cut & Polish
Foam - Polishing
Sizing:
All Sizing is based off of backing plates. The most popular plates are 3", 5", 6" and 8" [Standard Rotary].
Ranges are as Follows:
1" = 30-40mm
2" = 50-70mm
3" = 80-100mm
5" = 130-150mm
6" = 160-180mm
8" = 200mm +
Shipping
No, we currently only ship to the continental US. Dealerships, hobbyists, and detail shops in Hawaii and Alaska can still contact us for servicing in their area. Additional shipping costs will apply, and will be added to the order.
It depends on where you are. Orders placed before 1 P.M. CDT will be processed in the same day. Your package will take 1-5 business days to arrive depending on location and freight service provided to that area. Delivery details will be provided in your confirmation email.
The Search for the latest & greatest...
SNS Auto Supply
SNS has active owners in the detailing industry that take the time to travel across the country to SEMA, MTE Expo, and more dealer shows in hopes to constantly improve the products that we carry for detailers!
Starting Small
The Business
SNS Auto Supply got its start in early 2021. The owners of SNS always make an effort to keep the shelves stocked for our loyal customers so they rarely have to worry about running out of product.